Are you interested in exploring conservation detection dogs for an upcoming project? We would love to be involved!
The first step is filling out an initial interest form, then we can schedule an exploratory call to discuss timelines, study goals, and funding. Scroll down to see some of the common questions we'll address during our exploratory phone call.
---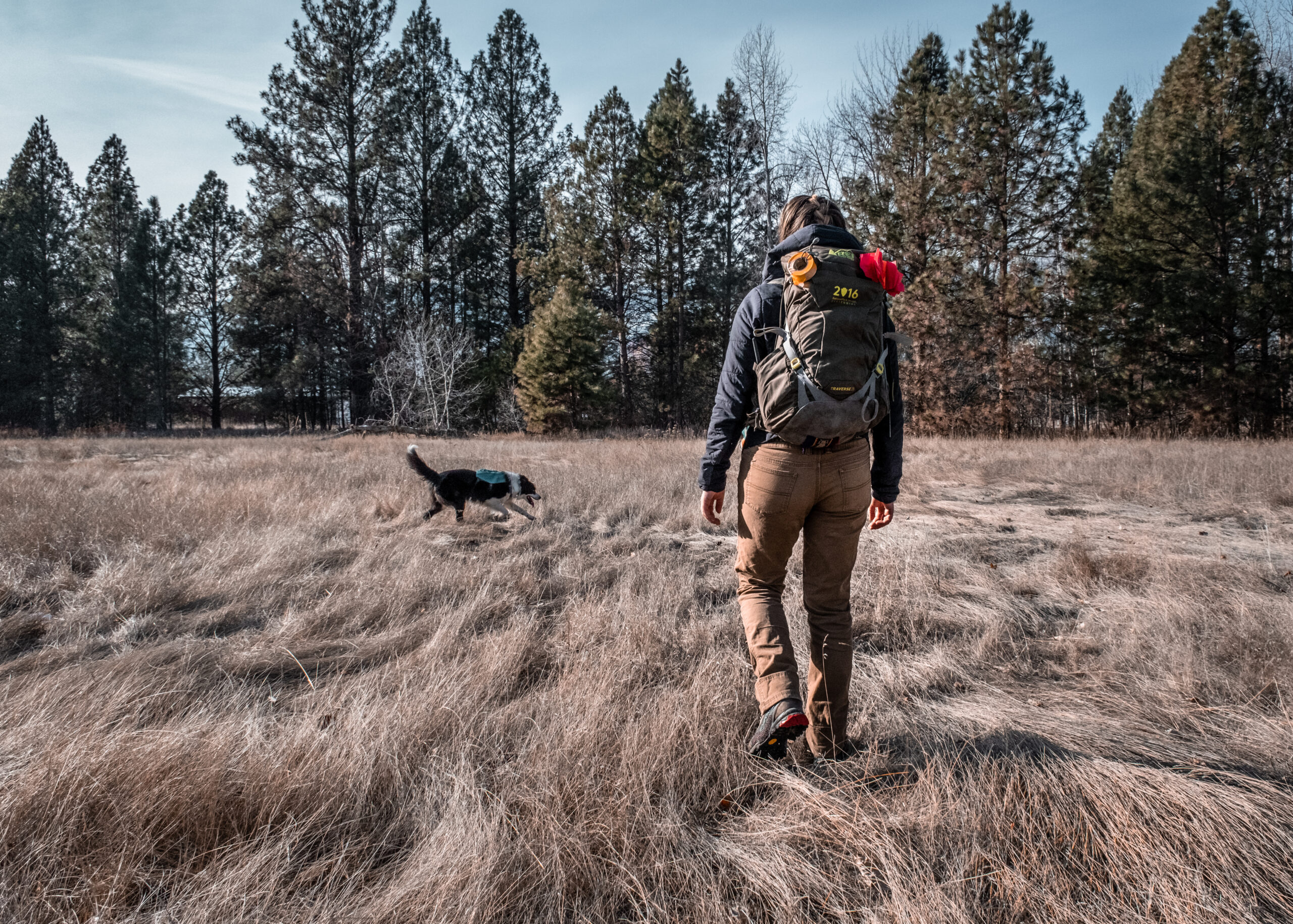 As a nonprofit, it is our mission to provide conservation detection dogs to researchers at a low cost. To this end, we're happy to work with you in a variety of ways:
Fully Trained Dog-Handler Team:
One or more of our dog-handler teams comes to your field site to help collect your data. We will work closely with you to solidify training for the dogs and survey techniques to reach your goals. This is our most popular service.
Costs vary but include, at a minimum, a stipend for the handler, per diem for the handler, gas reimbursement and/or vehicle rental, and transport costs to the field site. We often can reduce costs dramatically by using our Mobile Field Unit, a converted sprinter van, for field housing.
Screening Prospective Dogs:
We will loan our expertise to handlers and/or projects that are looking for a dog to add to their team. We can assist with the start to finish of screening prospective dogs for this work.
Initial screenings can be done remotely.
Providing Custom Bootcamps for Handlers:
We will work one-on-one with handlers, dogs, or dog-handler teams to reach your goals. This is a much more intensive mentorship with a focus on the practical, hands-on field and dog skills for handlers.
Providing Initial Training for Dogs:
Have a dog but not confident in training? We will provide board-and-train type services to get your K9 up and running, then provide intensive mentoring to ensure that you are ready to handle the dog in the field.
Expect a well-selected and completely green dog to need 4 weeks of training plus brush-up sessions.
Loaning Dogs to Programs or Researchers:
Occasionally we will loan one of our trained K9s to programs or ecologists. We require in-person training for the handler and will remain involved in study design and canine welfare for the duration of the loan.
Costs vary, contact us for a quote.
Mentorship for Aspiring Handlers:
Through our Patreon, aspiring handlers can get the mentorship needed to prepare for the field of conservation detection dogs. This is remote and is not a substitute for in-person mentorship for field/dog skills.
Patreon starts at $3/month and goes up to $25/month depending on the level.
---
---
If you are reaching out to hire us for a project, consider some of the following questions to prepare for our exploratory call:
What study methods have you or others have tried in the past, if any? What were the challenges or successes with them?
What is the goal of the project specifically? For example, is the goal to find EVERY invasive plant, or a sampling of scats to try and look at specific lifestyle information, or any other specifics?
How large of an area are you hoping to survey? What other environmental factors may play into the fieldwork?
Do you have access to samples to start training the dogs with?
What funding options do you plan on pursuing?
If your target species is relatively rare, are there any other scats we could train the dogs to find as well that may be useful and help keep the dog's motivation high? This strategy can also help open up additional funding by finding partnerships!
Interested in Joining the Field of Conservation Detection Dogs?
We offer case-by-case mentorship and advice. The best place to start is our Patreon, where you can get all sorts of advice!