To many outdoorsy dog-lovers, being a conservation detection dog handler sounds like an absolute dream job. In many ways, it absolutely is. But what is the job actually like?
Of course, the first thing to say is it depends. There are a variety of different ways to get involved as a conservation detection dog handler. You could be salaried with an organization, an independent contractor, a volunteer, or even a salaried field biologist that occasionally does dog-based work.
My experience is as a salaried handler first, and now I work as an independent contractor that pursues seasonal contracts. Even within the same type of conservation detection dog jobs, different organizations will have different work structures in place. In short, remember that every situation is different!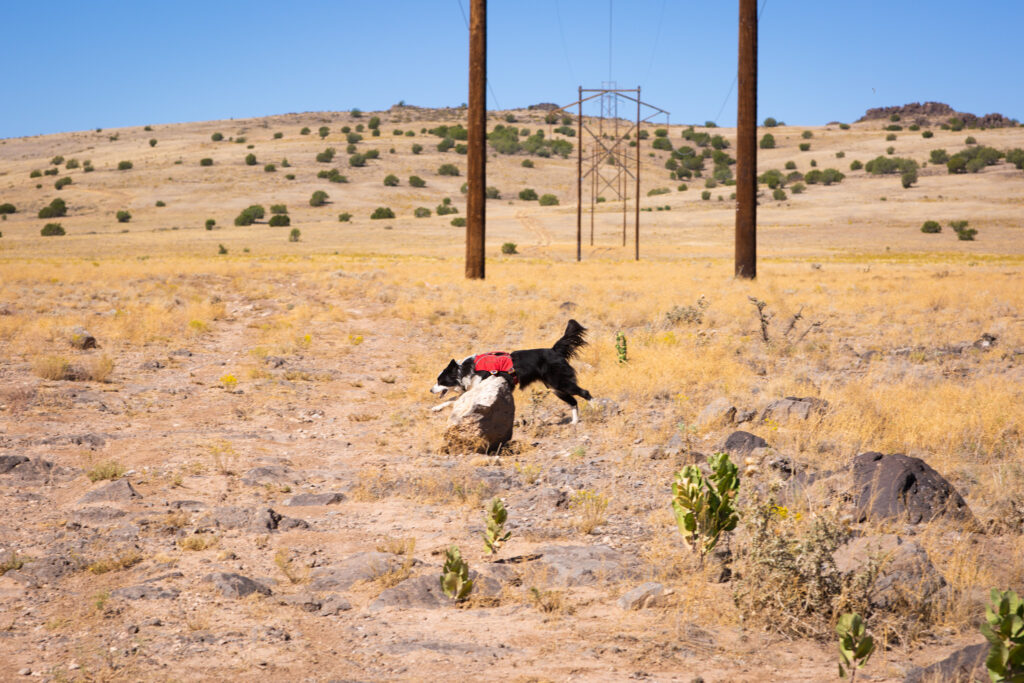 It's Physically Challenging Work
It's great that conservation detection dogs are able to carry themselves through the field, unlike many other scientific instruments. However, as the handler you're still in charge of carrying quite a bit of gear with you.
An average field day starts before sunrise and involves 5-10 miles (8-16km) of hiking, often off-trail.
As you hike, you're expected to carry first aid kits, water, and food for both you and your dog. You're watching your GPS and your dog and scanning the environment for hazards or distractions. You may be picking your way between prairie dog holes, trying not to twist an ankle; or sidehilling across a mountain; or scrambling down a ravine to follow your dog. Field days can certainly be canceled due to weather, but it's normal to experience plenty of wind, rain, snow, sleet, and mud in this line of work.
At the end of a long day in the field, the dogs still always come first. You often have another dog (or two or three) that needs training, exercise, and basic care. When all you want to do is sleep and shower, you may still need to upload GPS tracks, process samples, and even wade through your dreaded email inbox.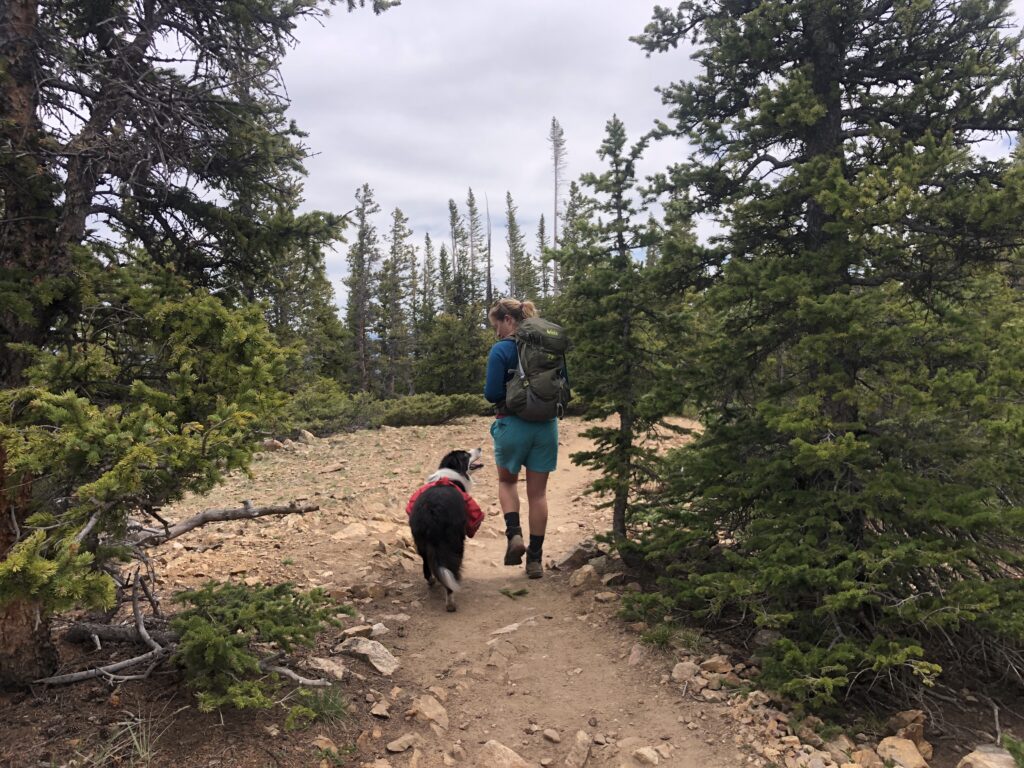 You'll Spend Lots of Time Traveling
Generally, being a conservation detection dog handler entails a lot of travel and time away from home. I usually spend 4-7 months per year on the road away from home. Some of these excursions are just a long weekend away from home, but most of my assignments are 2-4 weeks long. In summer 2021, I will spend 3-6 months continuously away from home!
Most of the time, conservation detection dog jobs have internet access. This makes it slightly easier to stay in touch with loved ones while you're away. However, being a parent or even committed romantic partner can be challenging in this role. I have had two boyfriends in the time that I've had this job, and we've been able to navigate the challenges of my field seasons – but it hasn't always been easy.
Field biologists who happen to work with dogs occasionally may have less travel. Other positions may allow you to mostly work locally. For example, there are a few dog teams stationed at a nature preserve in Wisconsin. Their handlers likely do far less jetsetting than I describe.
Another thing to consider is that you can't necessarily choose when or where your travel takes you. While independent contractors can turn down gigs, being too picky may hurt your bottom line. Salaried handlers won't get to choose at all in most cases! I spent most of fall 2020 gagging on wildfire smoke as I picked my way through dusty prairie dog fields to avoid rattlesnakes and cow pies. I love the work and still had a blast, but it wasn't exactly a romantic or scenic field season!
The Pay… Isn't Amazing
Most jobs in the field biology realm or dog training world don't pay well. Conservation detection dog handler positions are no different. While I made ends meet living in Missoula, I wasn't really able to save up for retirement, let alone buying my first home or even saving for a wedding. I supplemented my income heavily with freelance writing and dog behavior consulting, and continue to do so today.
While the pay in most conservation detection dog handler jobs is a survivable wage, it's generally not a thriving wage.
Some of the independent contractor jobs pay better – think $20-25/hour instead of $15/hour, but the work can be intermittent and you may have high costs of your own.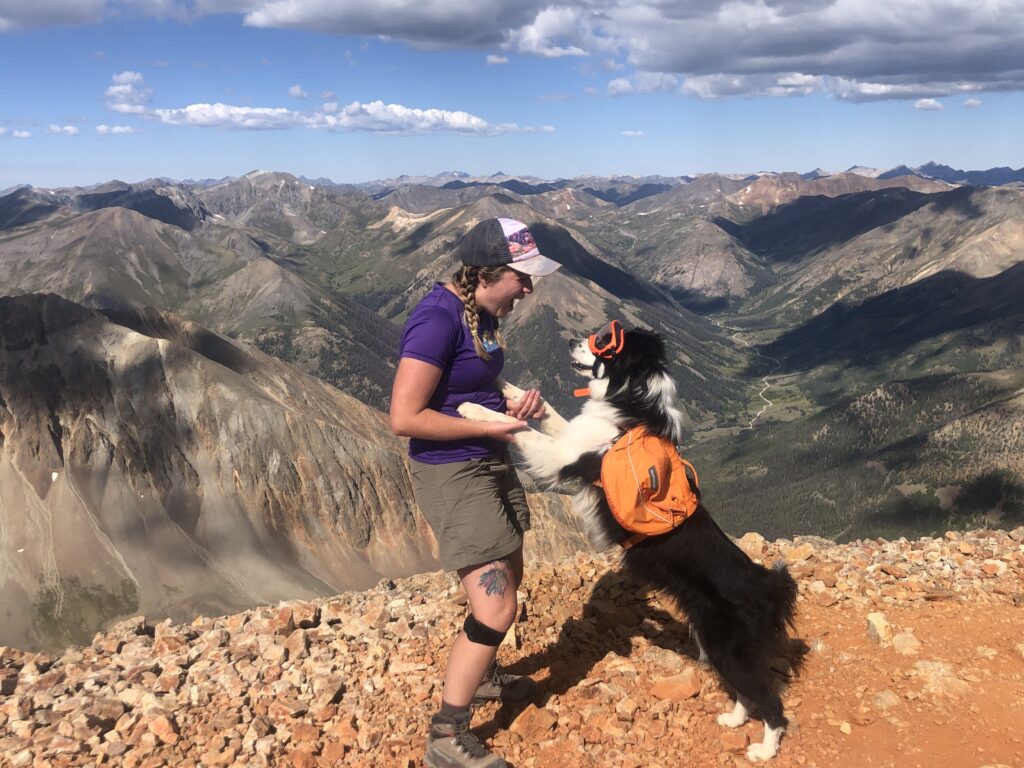 It Can Be Incredibly Rewarding
It's one of my all-time favorite things in the world to spend a day out working with my dog. I love watching his wagging "periscope" tail wave through the tall grass, his lolling tongue and his huge eyes when he finds a target. I love watching the sun creep above the horizon and stumbling across tiny tree frogs along our path. I love waving to hikers and explaining to children what we're doing off-trail. It brightens my day to tell people about the work we do and how they can support us.
It's incredible to see dogs – especially rescue dogs – thriving. It's even better to know that the work we're doing helps protect the wildlife and wild places that I love so dearly!