YOU AND YOUR DOG CAN LEARN TO DETECT DATA TOGETHER. K9 Conservationists is proud to offer online and in-person education for aspiring conservation detection dog handlers.
LEARN TO BE A K9 CONSERVATIONIST:
Online Conservation Dog Handler Course
K9 Conservationists offers a self-study online course for all levels with TEN amazing guest instructors.
Our Conservation Dog Handler Course is perfect for the absolute novice or to fill in gaps for experienced practitioners in adjacent fields.
This course covers everything from dog selection to odor dynamics to search strategy to field safety. With lifetime access, you can revisit modules or homework as often as you need.
Generous scholarships are available! More details below.
Virtual Coaching and Remote Book Club
K9 Conservationists offers a 4-tiered Patreon system that allows you to select the level of involvement that's right for you and your dog.
At the middle and upper levels, this includes submitting videos and questions for monthly coaching calls, a book club, and even 1:1 coaching.
Patreon is best suited for those who like live interaction, are self-motivated, and have specific questions or goals with their dog(s).
Check out the different tiers on our Patreon site.
Join Patreon
and view tier details
Seminars and Private Coaching
K9 Conservationists offers more specialized learning offerings, including live seminars, assistance in screening canine partners, 1:1 coaching, and more!
Please reach out if you are interested in partnering with us for seminars or hiring us for private coaching.
We know how hard it is to get into this field. We are passionate about using our experiences to open doors to help more teams join the conservation fight.
We are here to help make connections and offer as much support as we can to our students. We strive to help you and your dog become K9 Conservationists in your own way. Join our community of students today!

---
---
Online Conservation Detection Dog Handler Course:
What you'll learn:
How learning theory, cognition, and dog behavior relates to detection dog success
How to train your detection dog, including selection, troubleshooting, and operational searches
How to read terrain, vegetation, and odor movement for search success
How to conduct field searches safely, assess risk, and advocate for your K9 partner on-site
Why welfare, ethics, and husbandry are SO important to detection dog program success
How to find jobs and assist in study design
Why sample storage and collection is so important and how to do it well
What you'll get:
Curated pre-work including scientific papers, podcast episodes, and articles from a wide variety of subject matter experts
18-modules, 25 hours of recorded lectures and discussions
Homework including GPS exercises, mock search setups, and short essays
An optional Final Exam with a Certificate of Completion
Enthusiastic support, cheerleading, and accountability from your classmates and instructors
Lifetime access to the course materials
View the Full Curriculum
and sign up here!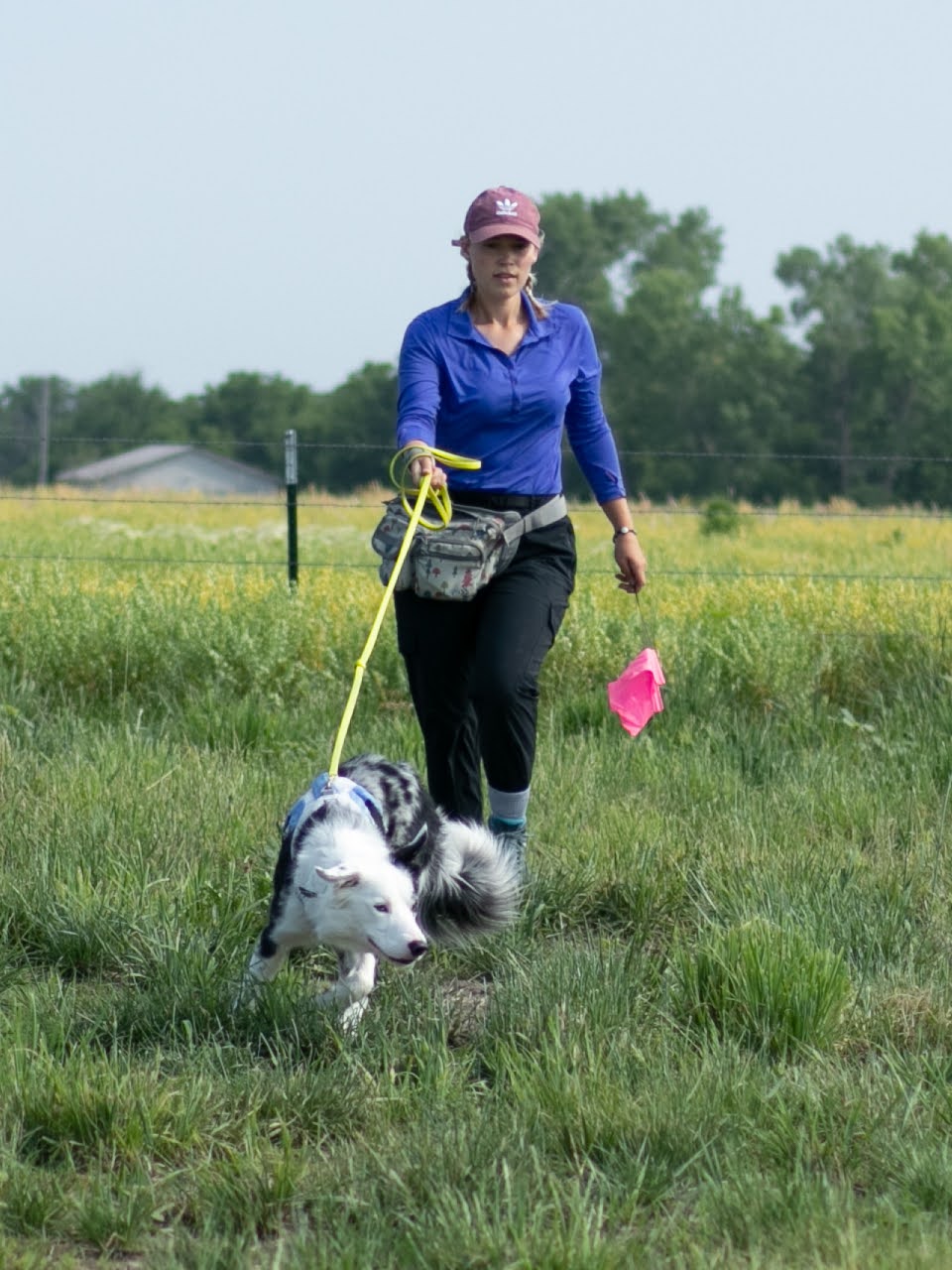 Photo credit: Crystal Wing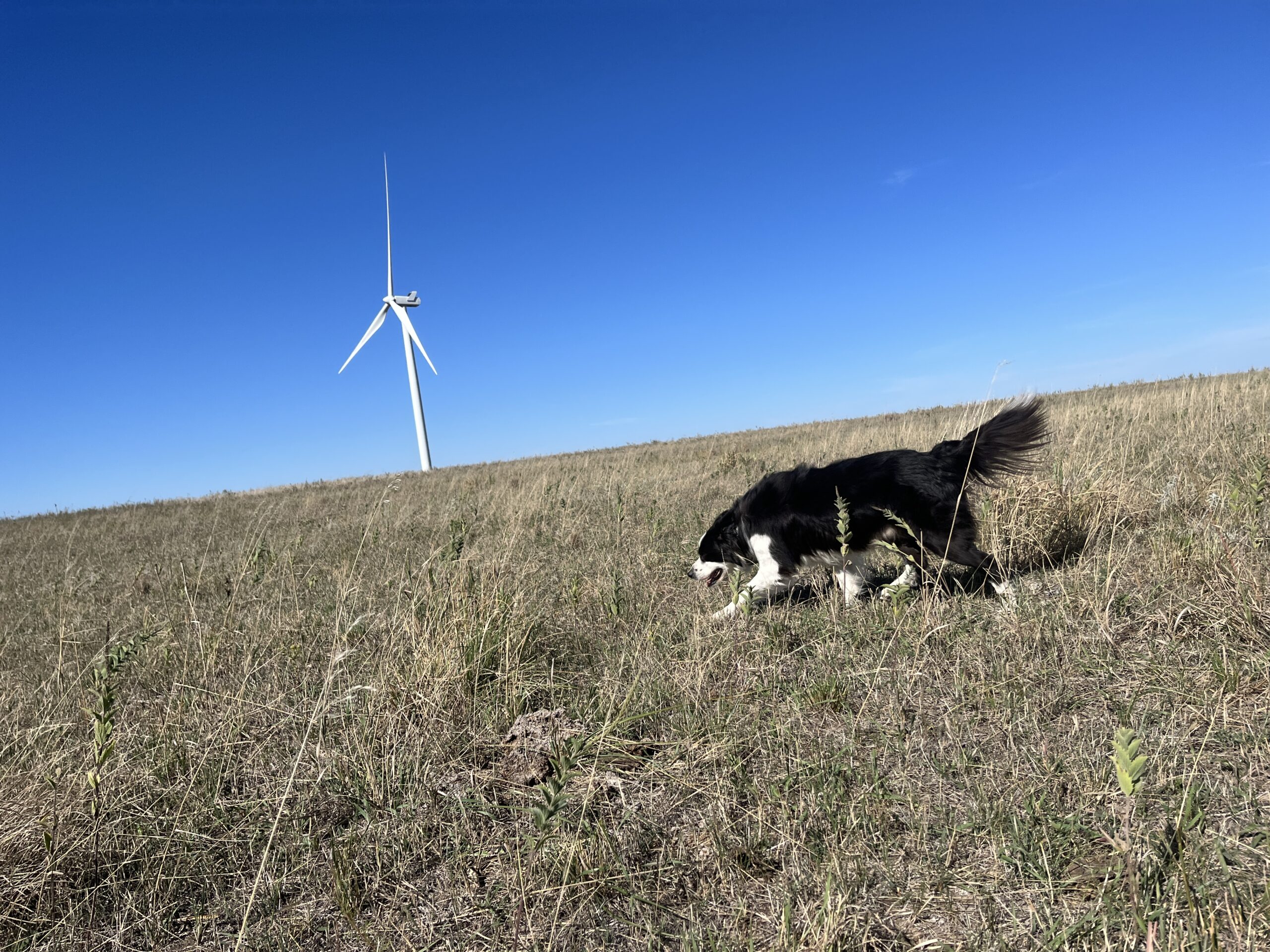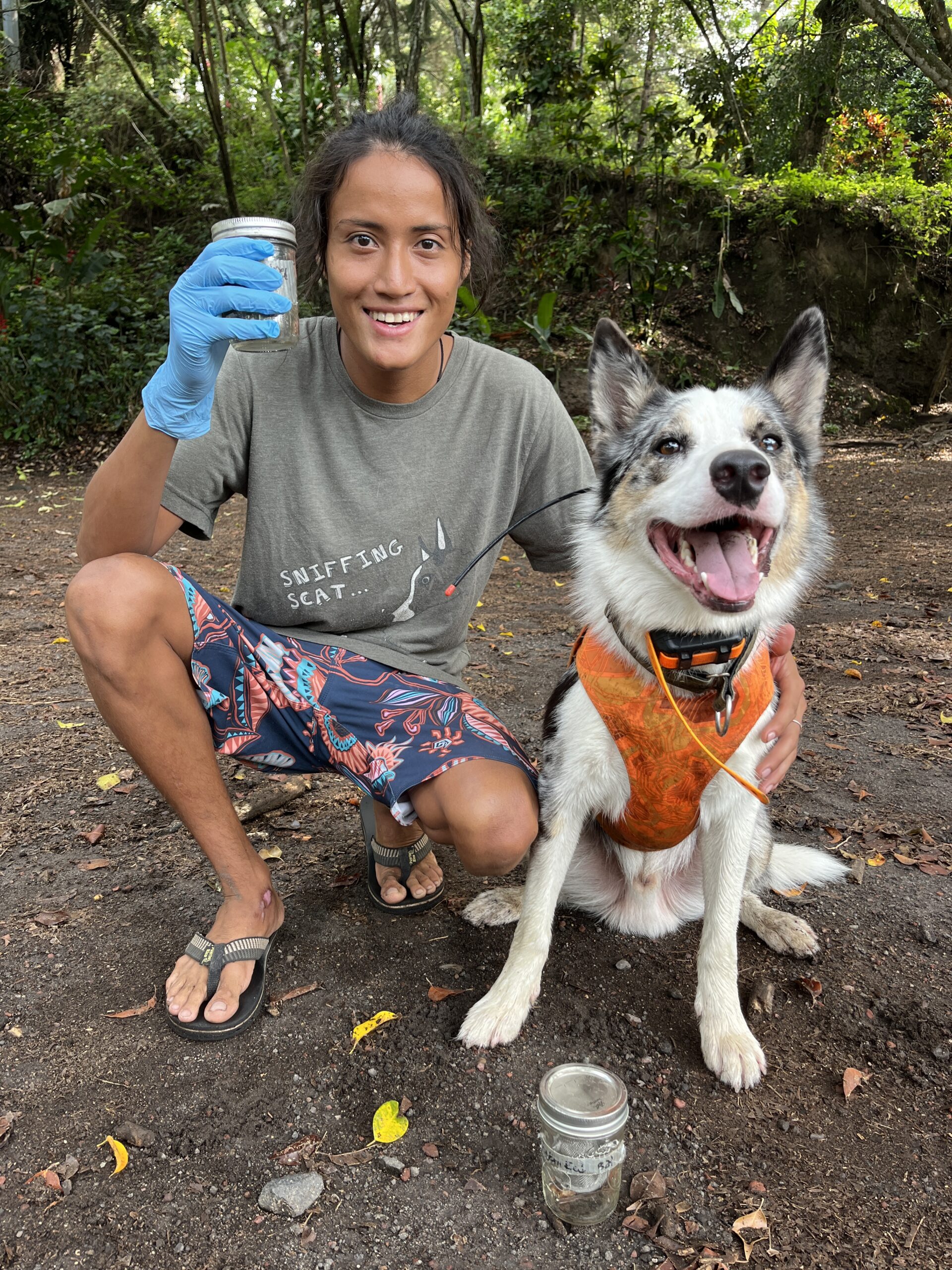 Student Daniel C. training with Niffler in El Salvador.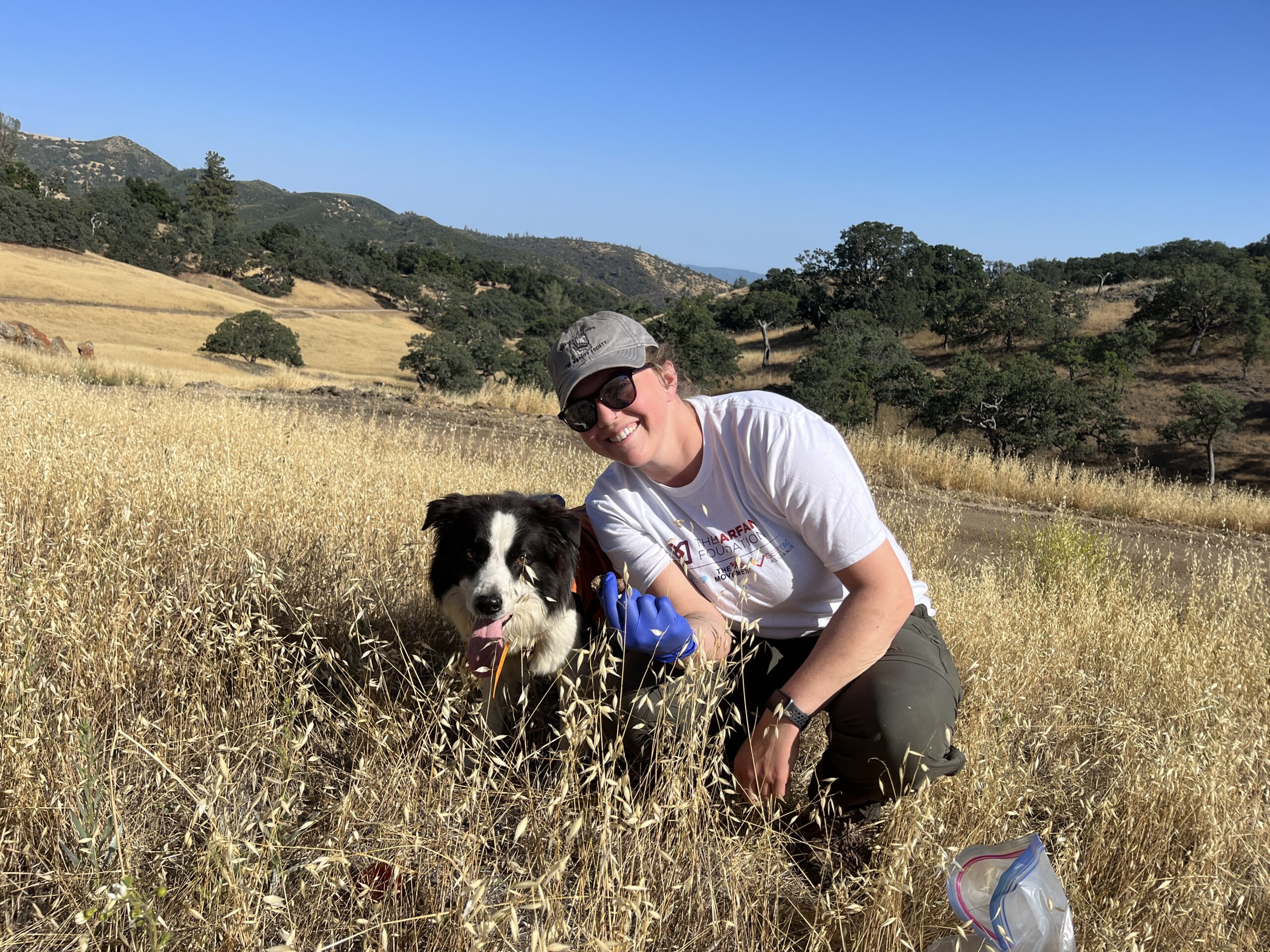 Patron Madison D. during pre-deployment readiness checks with Barley.
Patreon: Virtual Coaching and Book Club
Patreon is structured as a monthly payment to K9 Conservationists. Based on your level of support, you receive different perks.
At the $50/month K9 Conservationists level:
Get everything from the lower tiers, plus:
Book a private 30-minute call with Kayla each month to discuss training goals, ecology questions, or whatever else you need to succeed in the field.
At the $25/month Nosey Naturalist level:
Do everything from the lower tiers, plus:
Submit video to monthly coaching calls of you and your dog working together for kind, honest, constructive feedback.
Receive exclusive merchandise such as mugs and stickers once you've been in the club for a set period of time.
At the $10/month Scentsational Scientist level:
Do everything from the lower tiers, plus:
Join Live Coaching Calls as an observer.
Join our monthly book club calls over Zoom where we all read a book related to conservation detection.
At the $3/month Doggie Detetctor level:
Submit questions to Kayla for the podcast based on upcoming topics and guests.
Join an exclusive Facebook group and WhatsApp group to share questions, success, photos, video, and connection with students around the world.
Attend intermittent "goodies" like webinars, Zoom get-togethers, etc.
What our students say about K9 Conservationists courses and mentoring: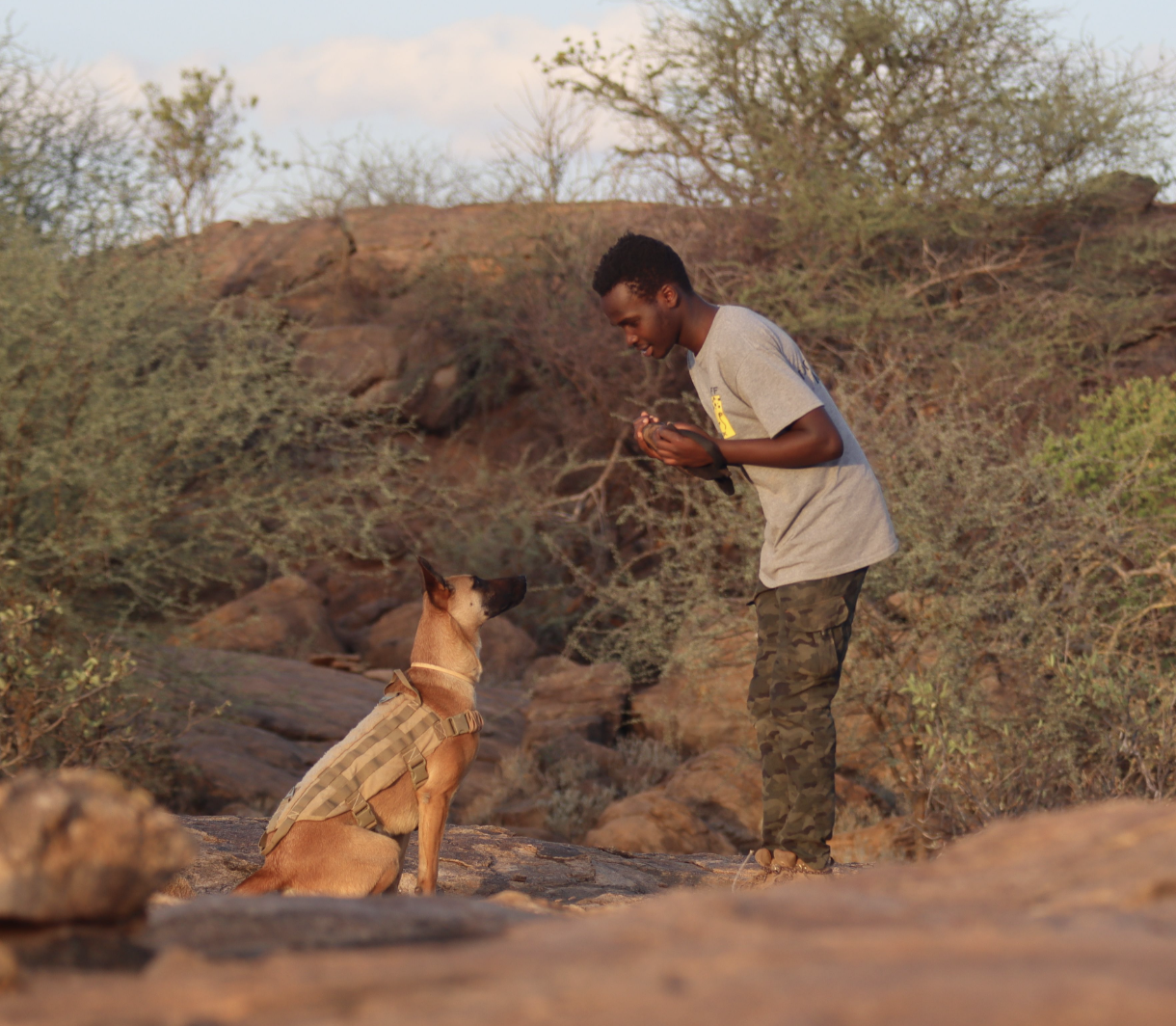 "The learning time spent here in Kenya by K9C was awesome. We learnt much about search strategies, different field scenarios depending on wind, terrain, vegetation and how to handle them, we worked on extinction of indications on negatives and above all the conservation detection course which was eye opening especially having brought together many handlers from different parts of the world. K9C also donated plenty of books that are beneficial to us and any new team member."
- Edwin Kimutai, Action for Cheetahs in Kenya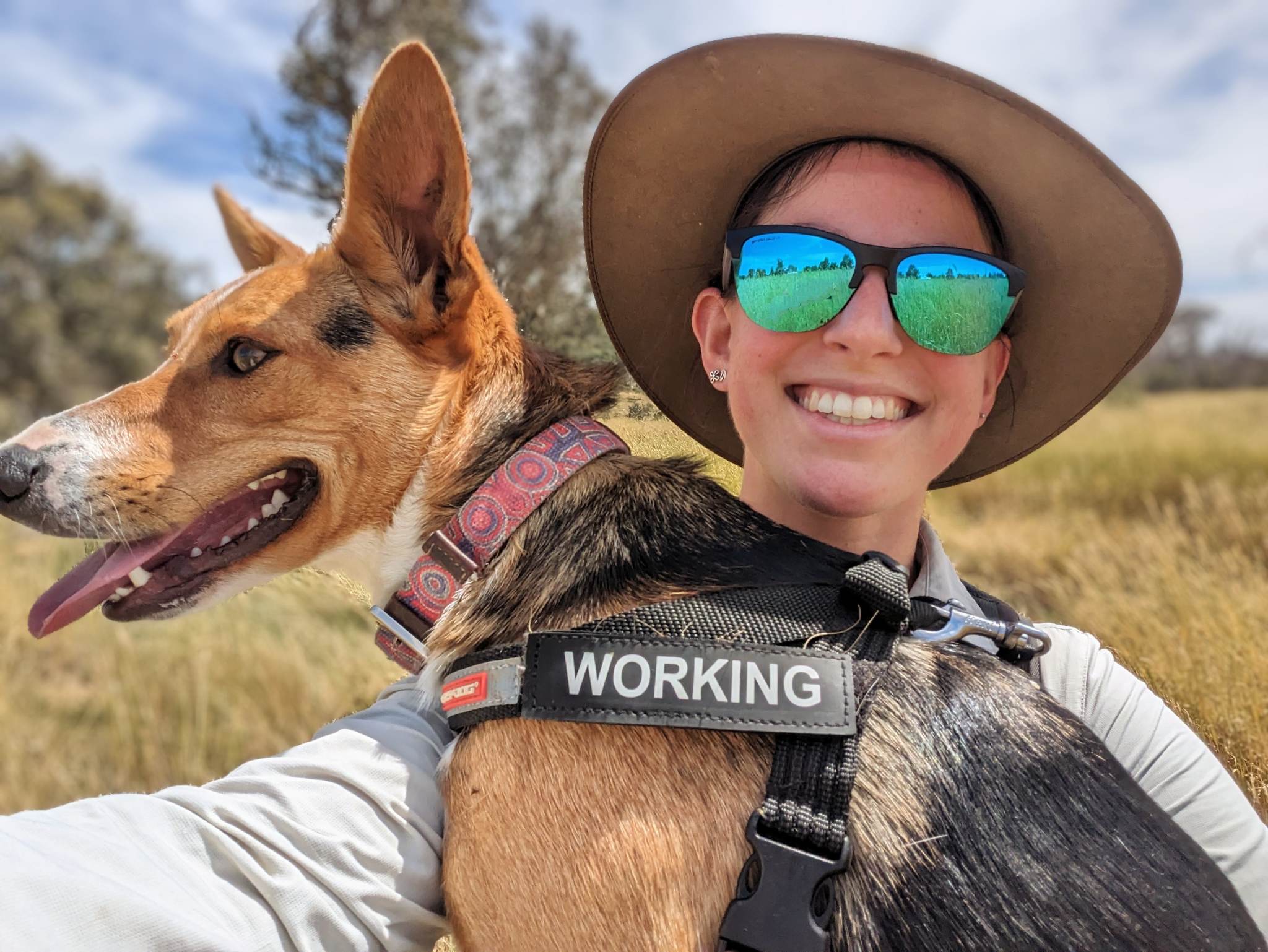 "Joining the K9 Conservationists community has accelerated the success of my dog team. The community provides near instantaneous support for questions, wins and losses in the field. I especially appreciate the diversity of experiences and international representation in the group. Kayla is a force for good in the dog-conservation nexus and her personal support is a rock for me."
- Shoshona Rapley, Australia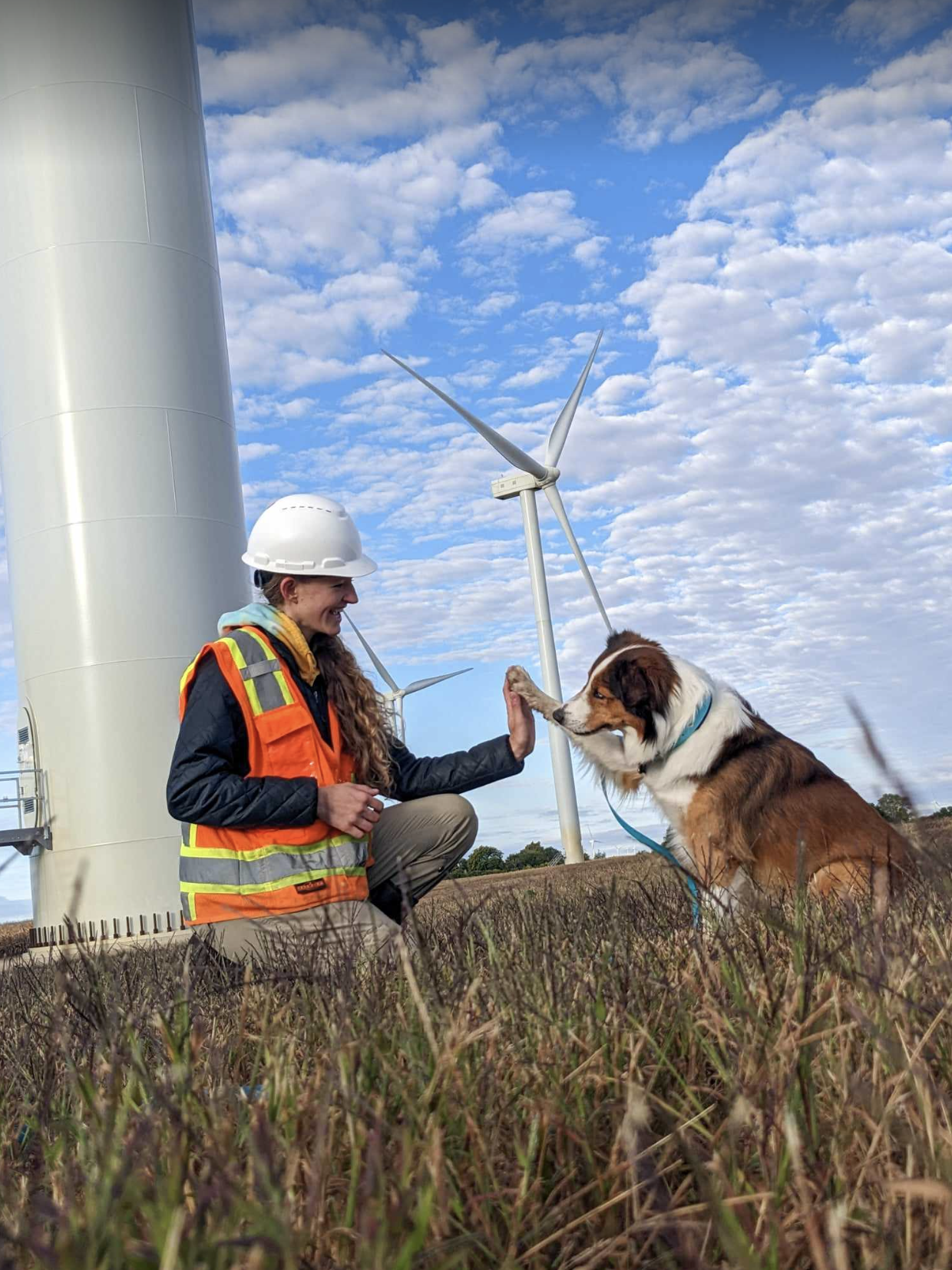 "The K9 Conservationists group is a welcoming and intelligent group of dog scent training enthusiasts and professionals. With their podcast, and resources in the Patreon and student group, I learned the foundations for scentwork, including odor sourcing, strengthening alerts, and building enthusiasm for longer searches, as well as troubleshooting unwanted behaviors. I am proud to say that we have just begun our 2nd season of conservation detection dog work! I didn't know if it was possible, but we made it happen with the significant support of the K9 Conservationists team."
- Emma Lustig, USA
---
Frequently Asked Questions