OUR CONSERVATION DETECTION DOG TEAMS ARE READY TO HELP YOU MEET YOUR PROJECT GOALS.
K9 Conservationists teams work around the world on impactful conservation projects. Our dog teams are ready to detect your data safely, efficiently, and effectively. We are experienced with food web research, population monitoring, post-construction analysis, and more.
Schedule a call with our team
OUR CONSERVATION DETECTION DOG TEAMS ARE READY TO HELP YOU MEET YOUR PROJECT GOALS.
K9 Conservationists teams work around the world on impactful conservation projects. Our dog teams are ready to detect your data safely, efficiently, and effectively. We are experienced with food web research, population monitoring, post-construction analysis, and more.
Schedule a call with our team
Photo Credit: Crystal Wing
Why you'll love partnering with K9 Conservationists:
What have our conservation detection dog teams been up to lately?
Coastal California Carnivore Surveys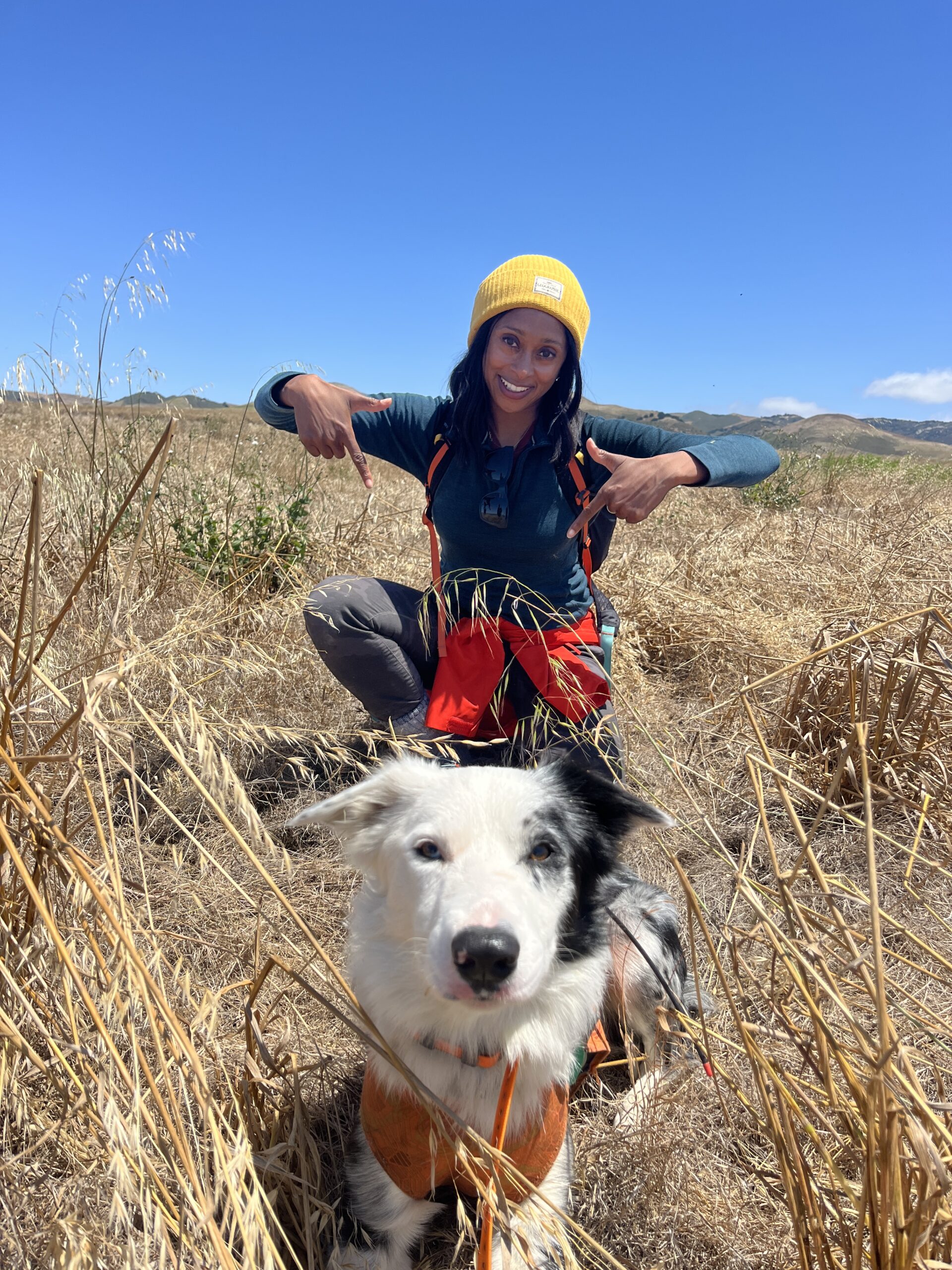 Project Location: Jack and Laura Dangermond Preserve, California, USA
Project Partners: University of California Santa Barbara, The Nature Conservancy, National Geographic
Project Duration: 7 days
Targets Found (approx): 200
Target Species: puma (Puma concolor), black bear (Ursus americanus), bobcat (Lynx rufus), coyote (Canis latrans).
Team Members: Barley, Scottie, Kayla
"My team and I had the pleasure of working with Kayla and two [of K9 Conservationists'] wonderful dogs, Scottie and Barley. Kayla's positivity and adaptability were truly remarkable. She approached every challenge with a smile and a can-do attitude, making her a pleasure to work with. Scottie and Barley were not only well-trained but also incredibly adaptable to different environments, proving to be invaluable assets to our conservation efforts. Kayla's unique bond with her dogs and their combined skills made them an exceptional team in the world of conservation. I highly recommend Kayla and her K9 Conservationists for any project – they are a dynamic and positive force for the preservation of our natural world." - Dr. Rae Wynn-Grant
Mesoamerican Carnivore Diet Analysis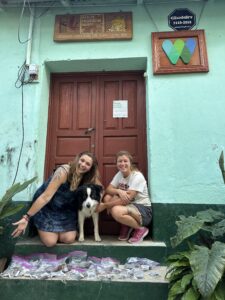 Project Location: Maya Biosphere Preserve, Guatemala
Project Partners: OSU, Wildlife Conservation Society Guatemala
Project Duration: 7 survey days
Targets Found (approx): 60
Target Species: jaguar (Panthera onca), puma (Puma concolor), ocelot (Leopardus pardalis), margay (Leopardus wiedii), jaguarundi (Puma yagouaroundi), tayra (Eira barbara), gray fox (Urocyon cinereoargenteus).
Team Members: Barley, Niffler, Kayla
"Working with Kayla, Barley, and Niffler to find scats for my Wildlife Ph.D. project in the Maya Biosphere Reserve of Guatemala truly brought my research to the next level. Enlisting the help of expert dog noses to find cryptic carnivore scats in the hot, humid, and dense understory of my rainforest study system was invaluable. Barley and Kayla were able to find the same number of carnivore scats in just one week that a multi-human search team would take two months to encounter. In addition, the dogs were able to detect the smaller scats of more elusive neotropical carnivores - such as tayra, ocelot, and margay - that human eyes would easily overlook, which allowed me to expand my study and include data from more rare and exciting species." - Ellen Dymit, Ph.D. student at Oregon State University
Post-Construction Monitoring on Wind Energy Facilities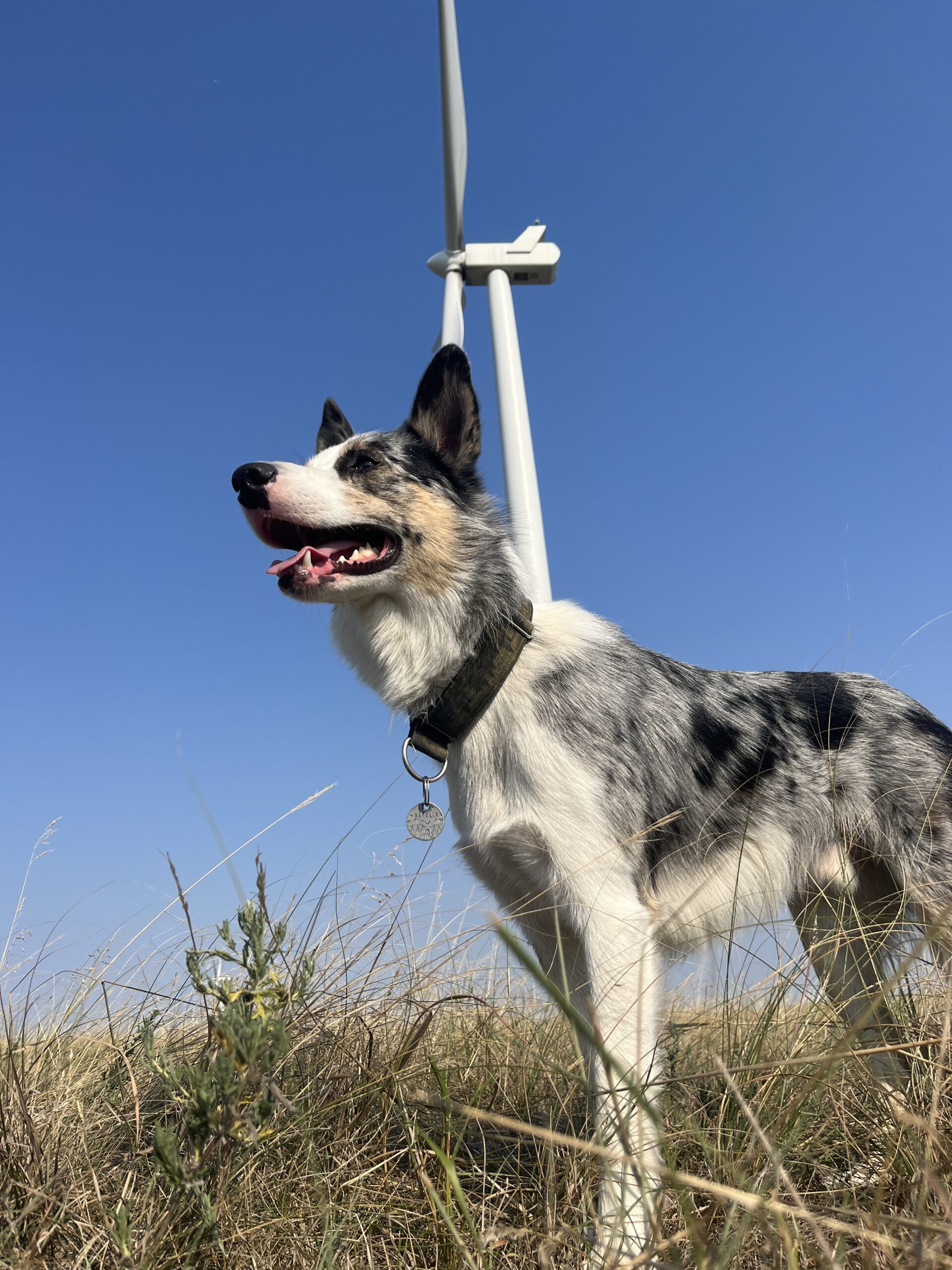 Project Location: wind farm facilities across the midwestern USA
Project Partners: WEST, Inc. (teams as individual employees, not a K9C project)
Project Duration: 3-6 months x 8 seasons
Targets Found (approx): confidential
Target Species: bird and bat carcasses, especially hoary bats (Lasiurus cinereus), Eastern red bats (Lasiurus borealis), silver-haired bats (Lasionycteris noctivagans), big brown bats (Eptesicus fuscus), evening bats (Nycticeius humeralis), and Myotis spp.
Team Members: Ellie, Niffler, Barley, Suki, Scottie, Heather, Rachel, and Kayla
How to partner with K9 Conservationists for an upcoming project:
Here, we'll ask about your specific goals, previous or ongoing survey methods, your survey area, the target species, field safety considerations, and your questions regarding the conservation detection dog methodology.

Co-create a proposal, scope of work, and budget.

At this stage, we also discuss permitting, search strategy, and target species sample acquisition. We are happy to consult on effective dog-powered searches based on odor dynamics and target species behavior.

K9 Conservationists custom-trains the dog teams.

Trainers collaborate with you to understand your target species, safety considerations, and on-the-ground conditions that are relevant to the project. We specially train the dogs to ignore off-target species and/or to include a variety of species to meet your project goals. Handlers are also trained to discriminate between confusing scats, identify high-likelihood areas for your target species, how to identify other sign of your target species, and how to identify other potential hazards particular to your study area.

K9C dog teams go through pre-deployment evaluations.

This includes a fitness evaluation for both ends of the leash, blind trials to ensure that rates of specificity and sensitivity align with project goals, and that the dogs are adequately prepared for hazards such as wildlife and livestock in the study site. All dogs are trained to ignore prey species and livestock to promote safe working conditions in sensitive areas. Dogs can be worked on- or off-leash, though are usually most efficient off-leash.

Conservation detection dog teams arrive on-site.

We suggest allowing for at least a week of acclimatization and in-situ training for the dogs in areas with unfamiliar climates, terrain, and vegetation. This is especially important in hot or high-elevation sites. This acclimatization can be combined with pre-deployment evaluations in many cases. Detection distance assessments can be conducted at this phase.

Conduct surveys.

K9 Conservationists teams can work independently from GPS and maps provided by your team, or accompany your team in the field. Conservation detection dogs can generally complete 2-4 hours of intensive searching per day. Distance covered varies widely based on terrain, weather, vegetation, and number of targets in the area. Dogs work an average of two days in a row. Multiple dogs can be used to increase the ground covered and days worked while allowing for adequate rest.

Collect your data.

When a K9 Conservationist dog finds a target, the dog lies down with their nose pointed toward the target (without touching it). The handler then rewards the dog with a toy or snack. We collect the sample according to your protocols, record GPS location, take notes on the sample's condition, record information on the surrounding area, and more. We always collect the GPS tracks of the handlers and the dogs. Paired with information on weather and topography, this can help estimate the effective area covered, probability of detection, and/or detection distance.

Report and data handoff.

Once surveys are completed, it's time for us to debrief on what went well, what could be improved, and lessons learned. We will also compile all data points and reports per the scope of work. Don't forget to snap a photo of the dog teams with your team and all their finds!
Book your free exploratory call with K9 Conservationists today.
This scheduler is ONLY for project partners for field surveys. Do not use this booking form for mentorship or coaching inquiries. If you are interested in learning how to be a conservation detection dog handler, please explore our learning options using the green button below.
Explore Learning Opportunities
In Summary...
We train dogs to sniff out your data -- or train you to work with your own dog. From bird and bat fatalities on wind farms to invasive mussels on boats to the scat of jaguars in the Guatemalan jungle, our teams are up to the challenge. We specialize in the Great Plains, Rocky Mountains, and Latin America.
We offer a variety of creative services to meet your needs and budget, with discounts for international programs and graduate student projects.
Our dog training methods are rooted in the Humane Hierarchy of dog training. Wherever possible, our dogs go through double-blind odor recognition trials using relevant distractor odors prior to deployment.
Learn more about how conservation detection dogs work on our blog and podcast.
View our 2022 Annual Report here.