We are a small but dedicated team that's positively obsessed with all things conservation, ecology, and detection dogs.
Kayla Fratt (she/her)
Founder, Trainer, Certified Dog Behavior Consultant
Kayla has a bachelor's degree in ecology from Colorado College. She has studied ecological sampling techniques ranging from mist-netting bats in Ecuador to plant surveys in Panama to electro-shocking fish in Wisconsin. She has always been passionate about both animal training and conservation biology.
After college, Kayla worked in a variety of dog-related jobs, including at one of the USA's largest animal shelters. There, she adopted Barley and they embarked on their journey together. They enrolled in a nosework class and Kayla spent years learning how to apply the basic principles of K9 nosework to conservation biology.
Kayla was a finalist for a Fulbright scholarship to study the selection of conservation detection dogs, but withdrew from the selection process to take a job as a conservation detection dog handler in 2019, where she learned from some of the best in the business. She started K9 Conservationists in late 2020. As an IAABC Certified Dog Behavior Consultant, Kayla is extremely dedicated to effective and humane dog training methods. When she's not training Barley or Niffler, you can find Kayla cross-country skiing or doing jigsaw puzzles.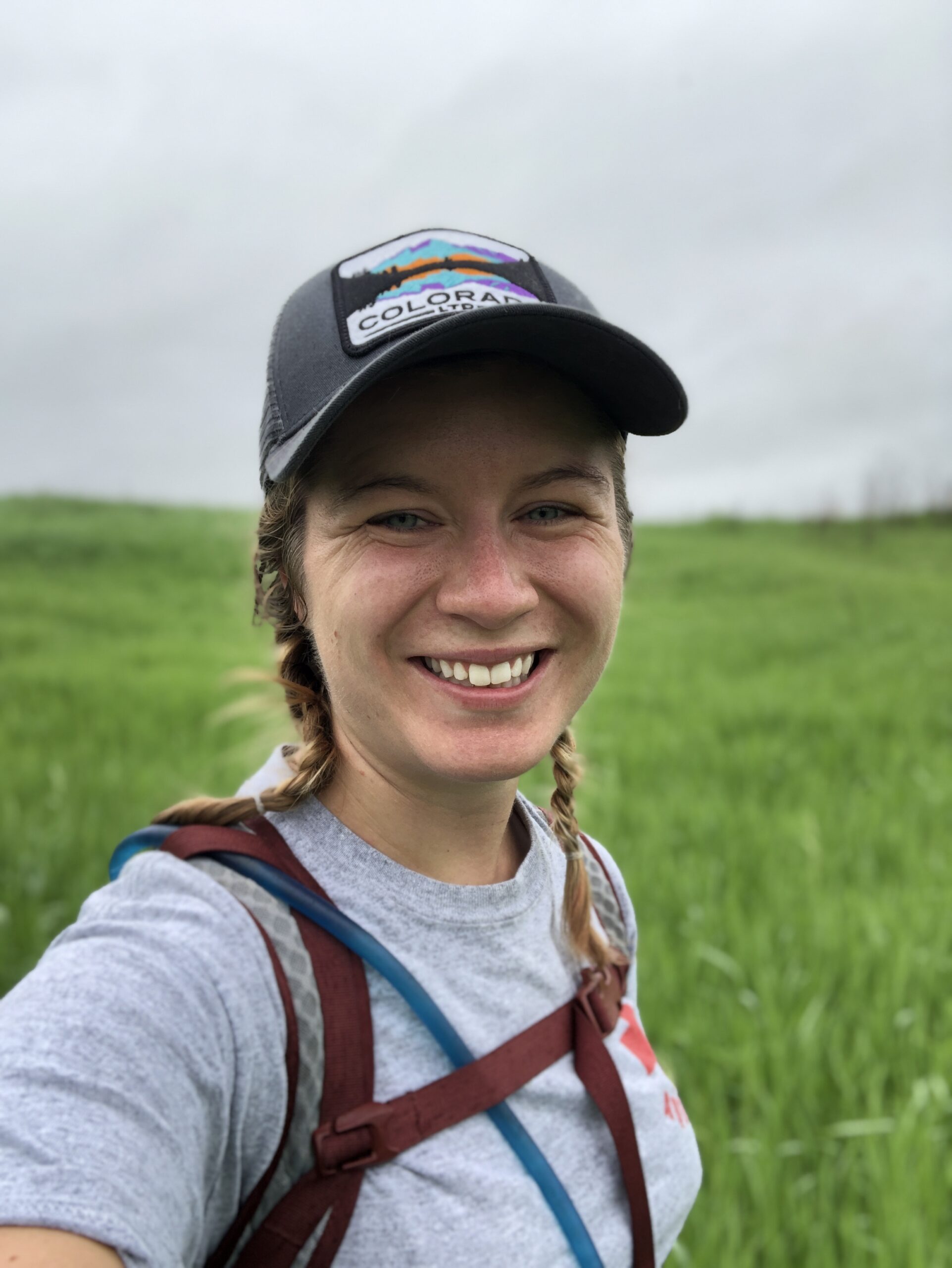 ---
Rachel Hamre (she/her)
Founder, Trainer, Data Scientist
Rachel studied biology at the College of Idaho. She has been a dog trainer and heavily involved in training and rescue since 2005. She has extensive experience in GIS and coordinating teams of field techs. Prior to working with conservation detection dogs, Rachel worked mapping wetlands, sampling riparian areas, managing data, interfacing with land managers, and conducting vegetation sampling.
Rachel worked with Barley for a summer on a wind farm in Indiana before acquiring her own conservation detection dog, Suki. Suki joins the team as the newest K9 Conservationist and is thriving in training.
---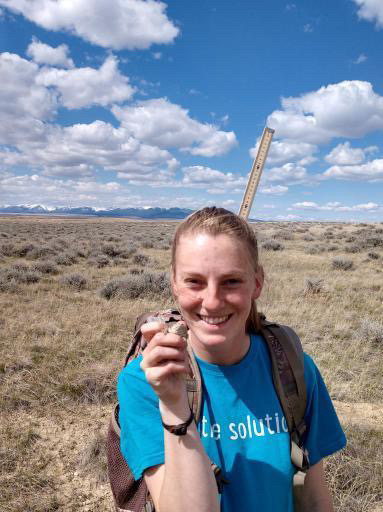 ---
Heather Nootbaar (she/her)
Founder, Trainer, Ecologist
Heather has two passions in her life: dogs and the outdoors. In her college years she studied zoology, concentrating in wildlife conservation, at The Ohio State University. While working on her degree, she performed mammal surveys as well as interned at the Columbus Zoo & Aquarium, caring for animals such as otter, cougar and brown bear. 
In her quest to find a career that best suited her passions, Heather explored a variety of animal-related positions. She had the opportunity to aid conservation efforts abroad at the Ann van Dyk Cheetah Centre in South Africa, where she was involved in wildlife monitoring and care efforts of African wild dog and cheetah. At a wolf-dog sanctuary, she trained and socialized these unique animals as well as headed educational outreach tours to raise awareness and donations. Heather has also spent time as an attendant at her local canine shelter, wildlife rehab center, and veterinary clinic. But when she discovered conservation detection work, a job that combined her two loves, she knew that was it… Heather found her four-legged partner Ellie in 2019 and the pair have been working together ever since.
---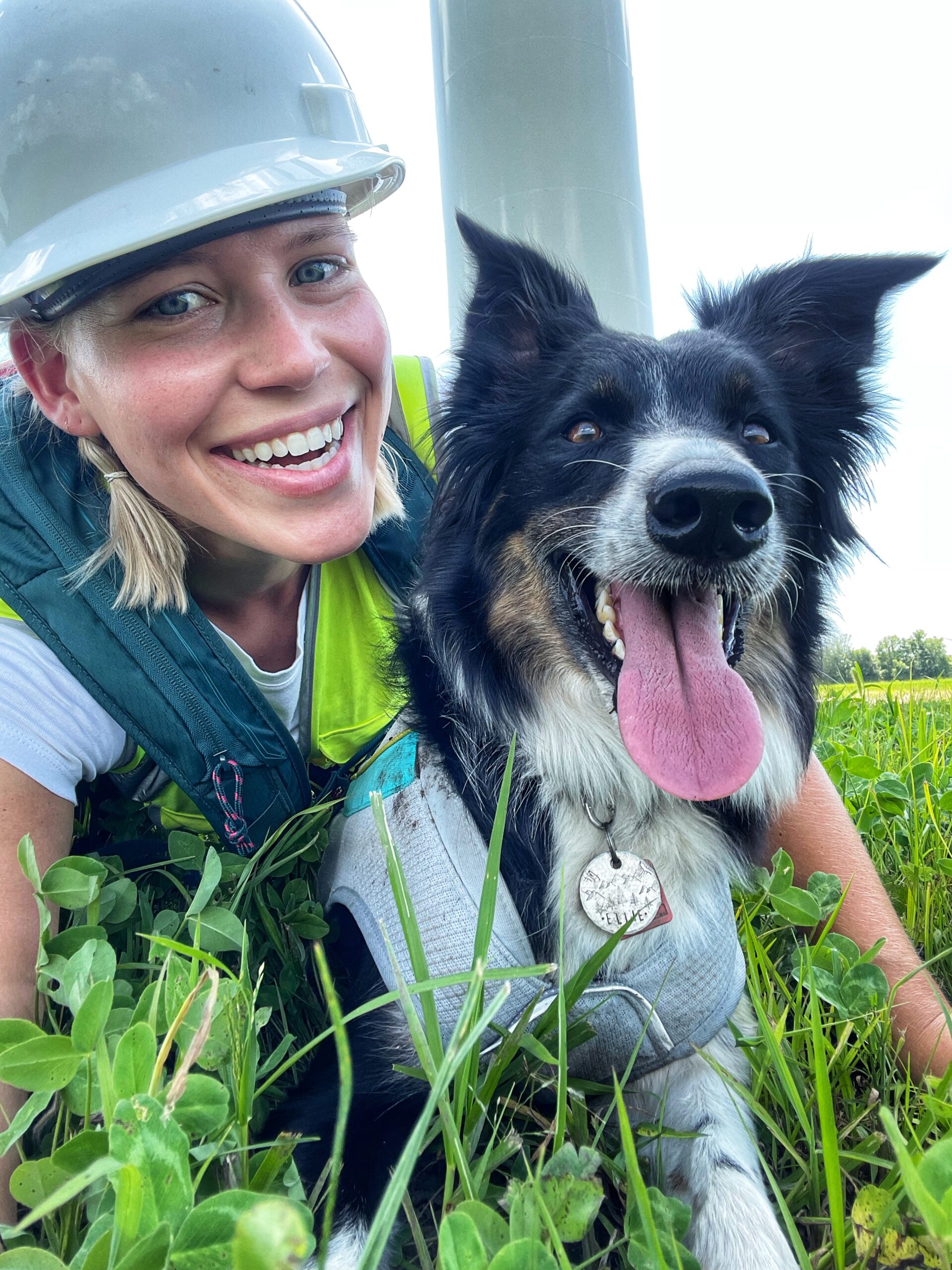 ---
Jenna Acker (she/they)
Podcast Editor and Producer
Jenna is passionate about ethical dog training and handling and is currently mentoring under two Certified Dog Behavior Consultants & Karen Pryor Academy Training Partners in Nova Scotia, Canada. Growing up with a love for all animals, riding horses for 11 years and caring for numerous types of animals, dogs and dog training have now filled the void of what was lost to Jenna's disability. 
Currently, along with her mentorship,  Jenna is working towards finishing KPA's Dog Trainer Comprehensive course and will apply for IAABC's Accredited Dog Trainer accreditation later this year. Jenna volunteers with K9 Partners Assistance Dogs - a Service Dog charity that provides Service Dogs at a low cost to individuals in Nova Scotia - which is where she got her Service Dog partner, Ollie. Jenna has been editing the K9 Conservationist podcast since the beginning and loves learning about conservation dog handling.
---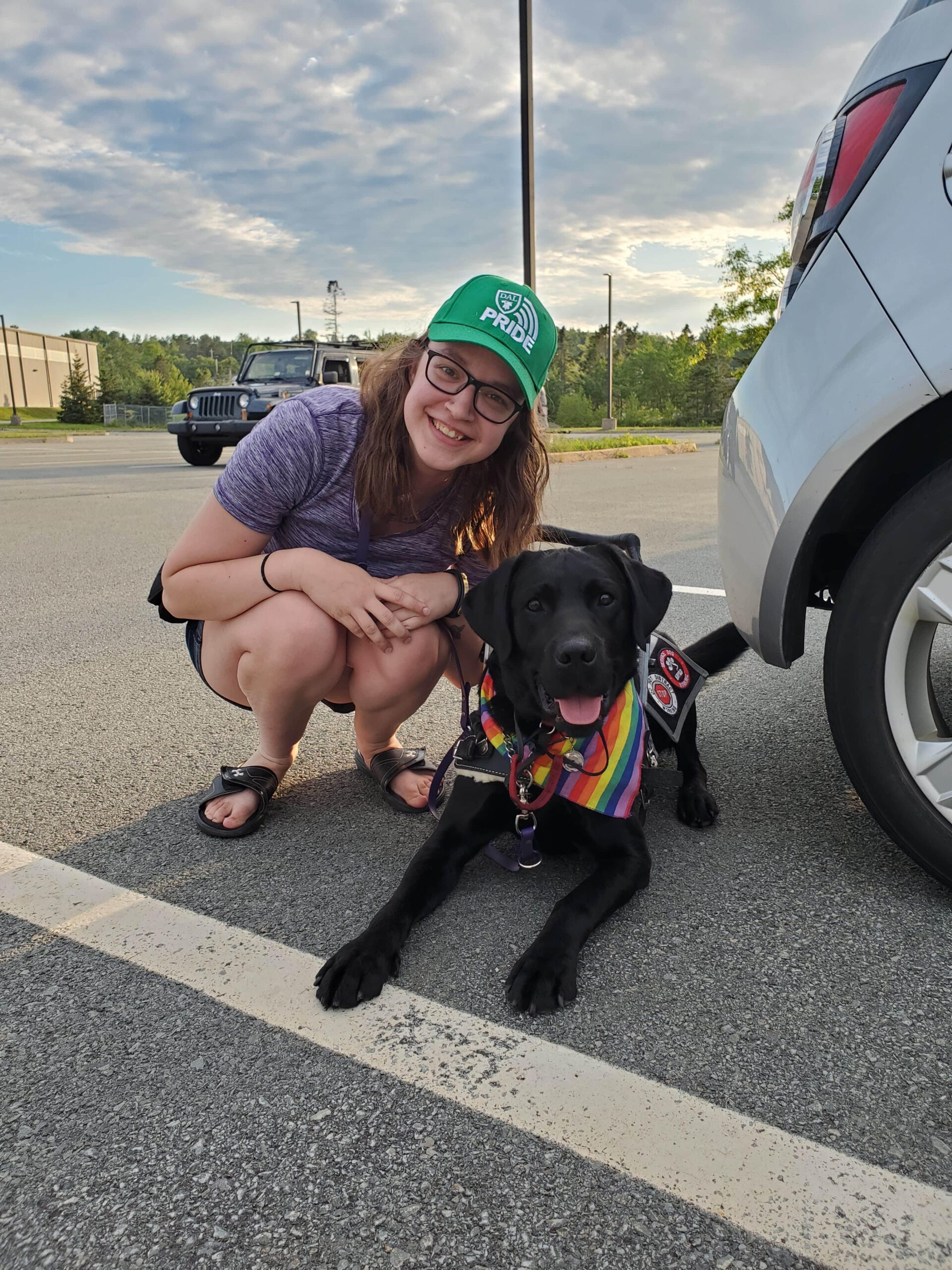 ---
Barley
Detection K9 & Branch Manager
Barley was relinquished to Denver Dumb Friends animal shelter in 2017 due to being incredibly high-energy and obsessed with balls. He and Kayla met within hours of his arrival, and by the end of Kayla's shift he was in her car on the way home. Within weeks, Barley proved himself a standout in nosework classes. He's an incredibly enthusiastic worker who loves doing demonstrations for school groups. Barley is also a professional traveler and has been to 9 countries! He spent about a year and a half working with Kayla as a conservation dog team, sniffing out targets like zebra mussels, black-footed ferret scat, and ivory. Barley loves nothing more than going on adventures with Kayla and bringing her items to throw. He is normally a very quiet dog, but he absolutely barks with joy when he sees the training bag come out!
---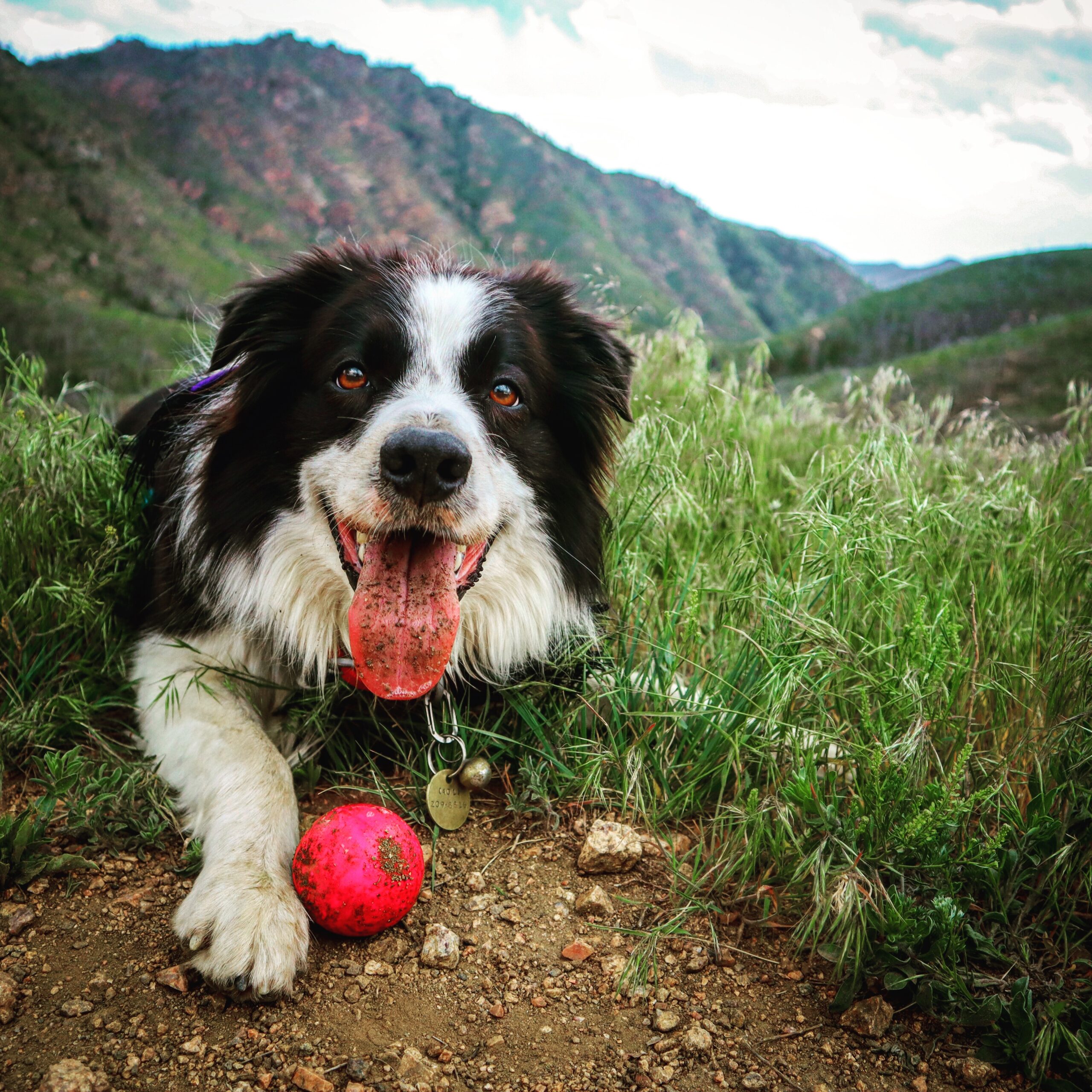 ---
Ellie
Detection K9 & CEO (Chief Entomology Officer)
Ellie was adopted from a humane society in Wisconsin. Although her history is a bit of a mystery, her intellect and eagerness to learn and train were apparent. Quick to pick up the game at nosework classes, Heather knew her drive to search would suit her well in conservation detection. To date, Ellie's fieldwork experience has primarily come from working on wind farms in the Midwest, where she and Heather surveyed plots for bat and bird fatalities.
---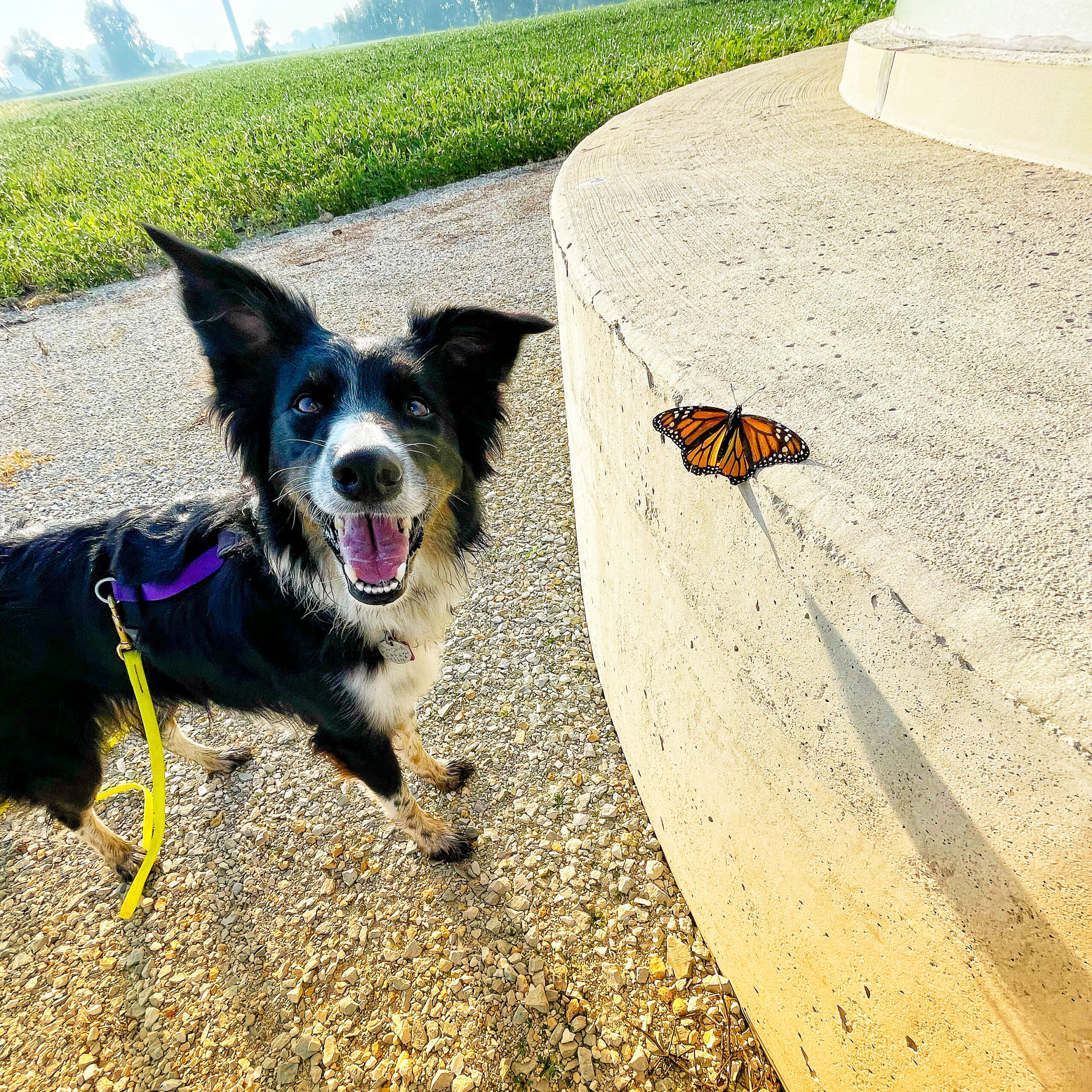 ---
---
Niffler
Detection K9 & Lead Antihelper
Niffler was purchased from a breeder in 2020 with the goal of following in Barley's pawprints. He surpassed expectations when he started working on wind farms at just 9 months old! His first field season was a smashing success and we can't wait to watch him grow up. Niffler was chosen from the litter due to his incredible drive to sniff and search for hidden food. He's friendly, relatively independent, and determined. His amazing temperament and health are a testament to what purpose-bred dogs are for!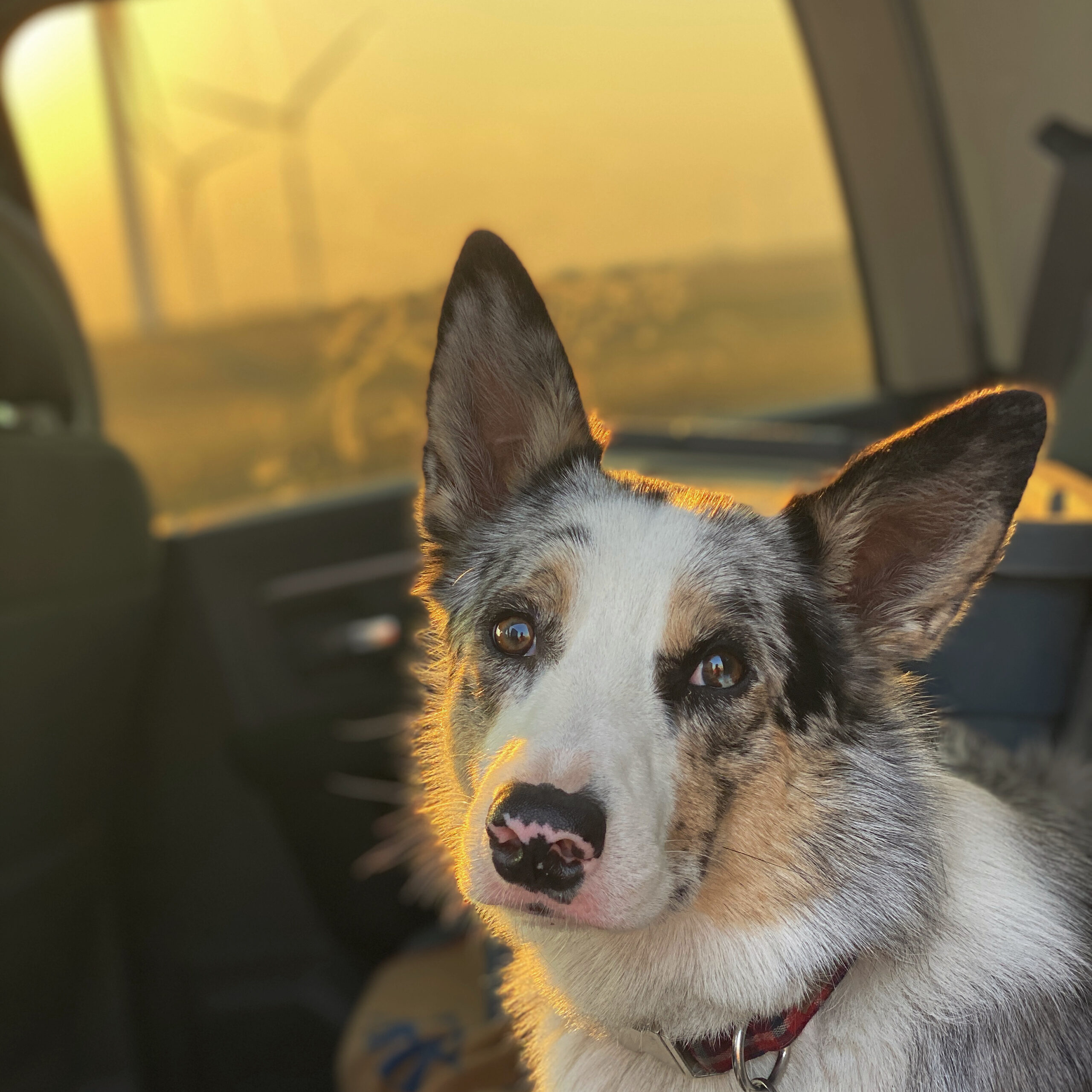 ---
---
Suki
Detection K9 & Fun Police
Suki was adopted from an animal shelter in the Bitterroot Valley of Montana after not making the cut as a ranch dog. At only 2 years old, she'd already had a litter of puppies! Suki loves her ball and herding other dogs. She's learning quickly thanks to Rachel and will make her debut as a detection dog in summer 2022.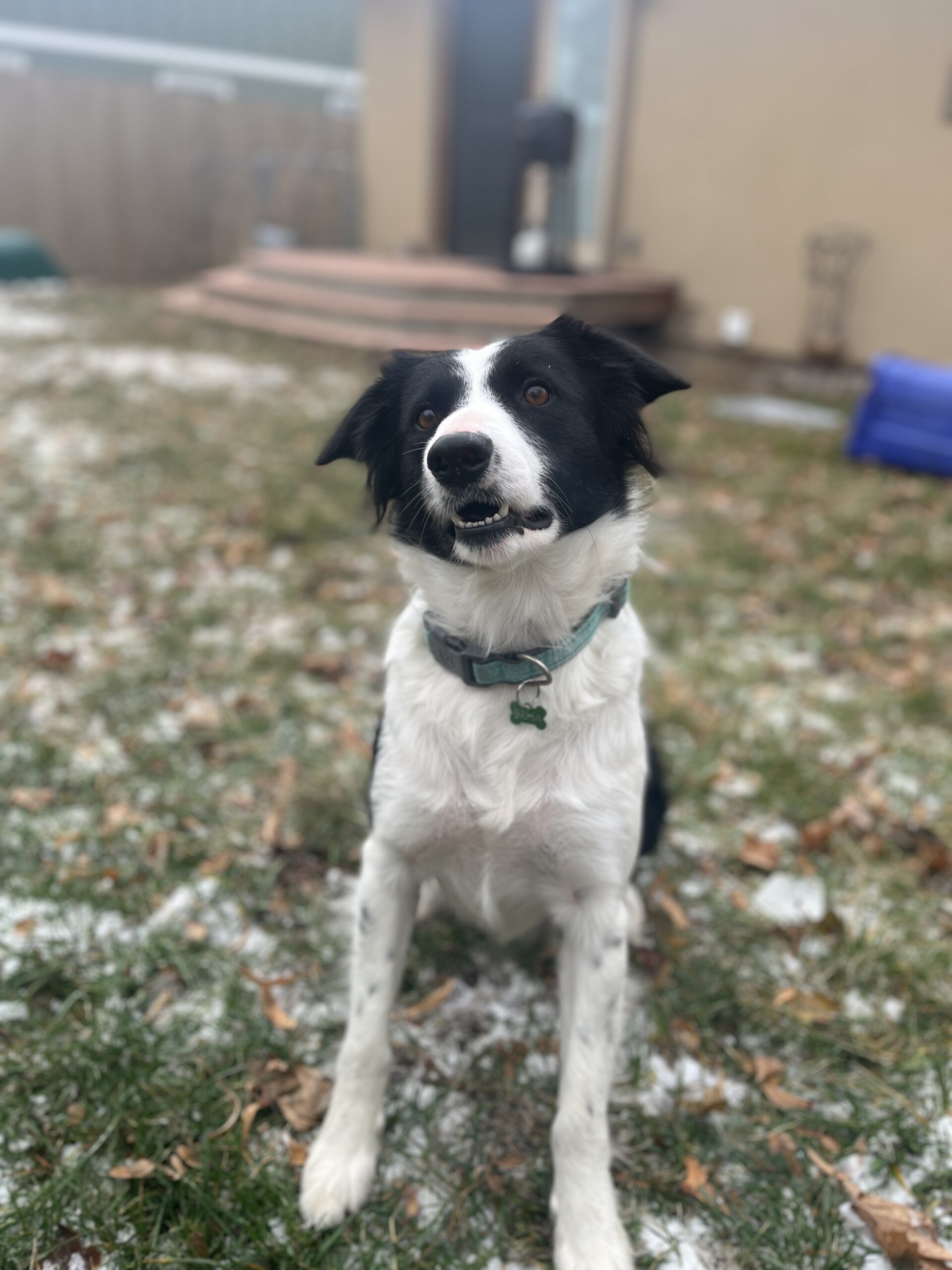 ---
---
---
Ollie
Service Dog and Assistant Podcast Editor
A Service Dog by day, a trusty podcast assistant by night. Ollie has been working as Jenna's Service Dog for 3 years now and has recently received his Rally Novice and Novice Sprinter titles through CKC. Jenna received Ollie through K9 Partners Assistance Dogs who trained him to be her psychiatric and mobility Service Dog. Inspired by all his podcast editing, Ollie received his SDDA Designated Odor Test certificates for Wintergreen and Pine. As a typical lab, he loves scentwork, Rally, Sprinter, and just about anything that gets him moving.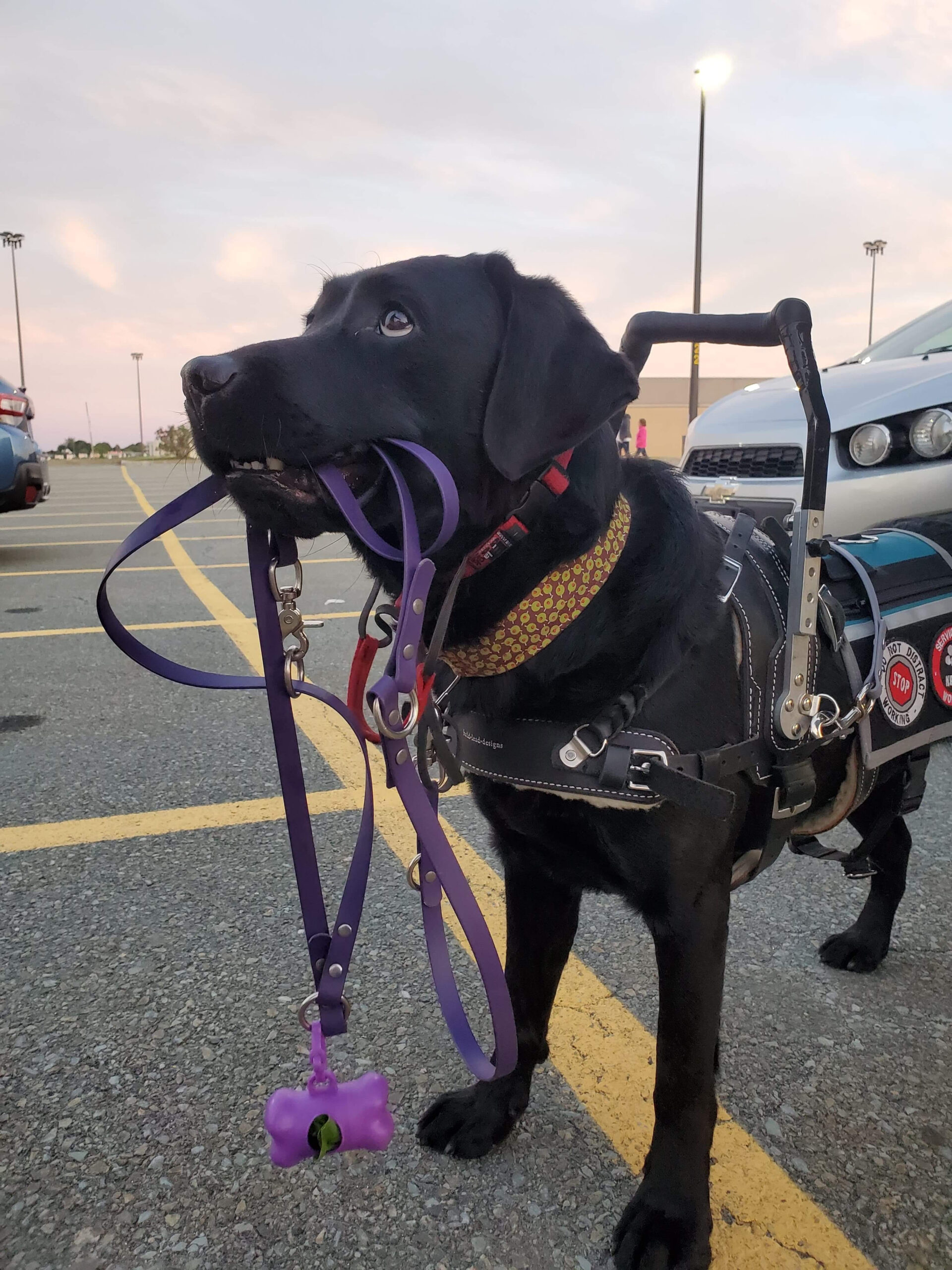 ---
---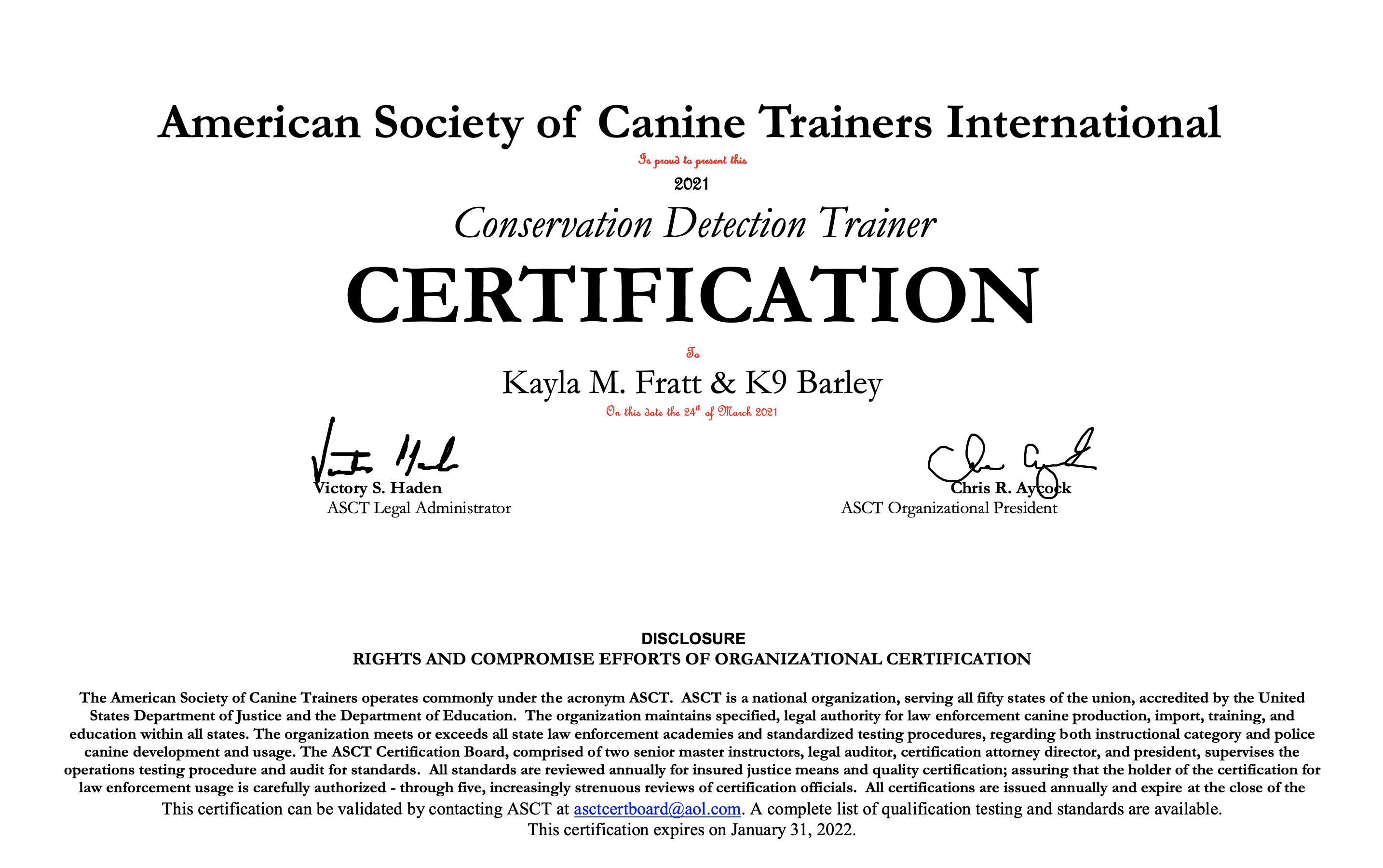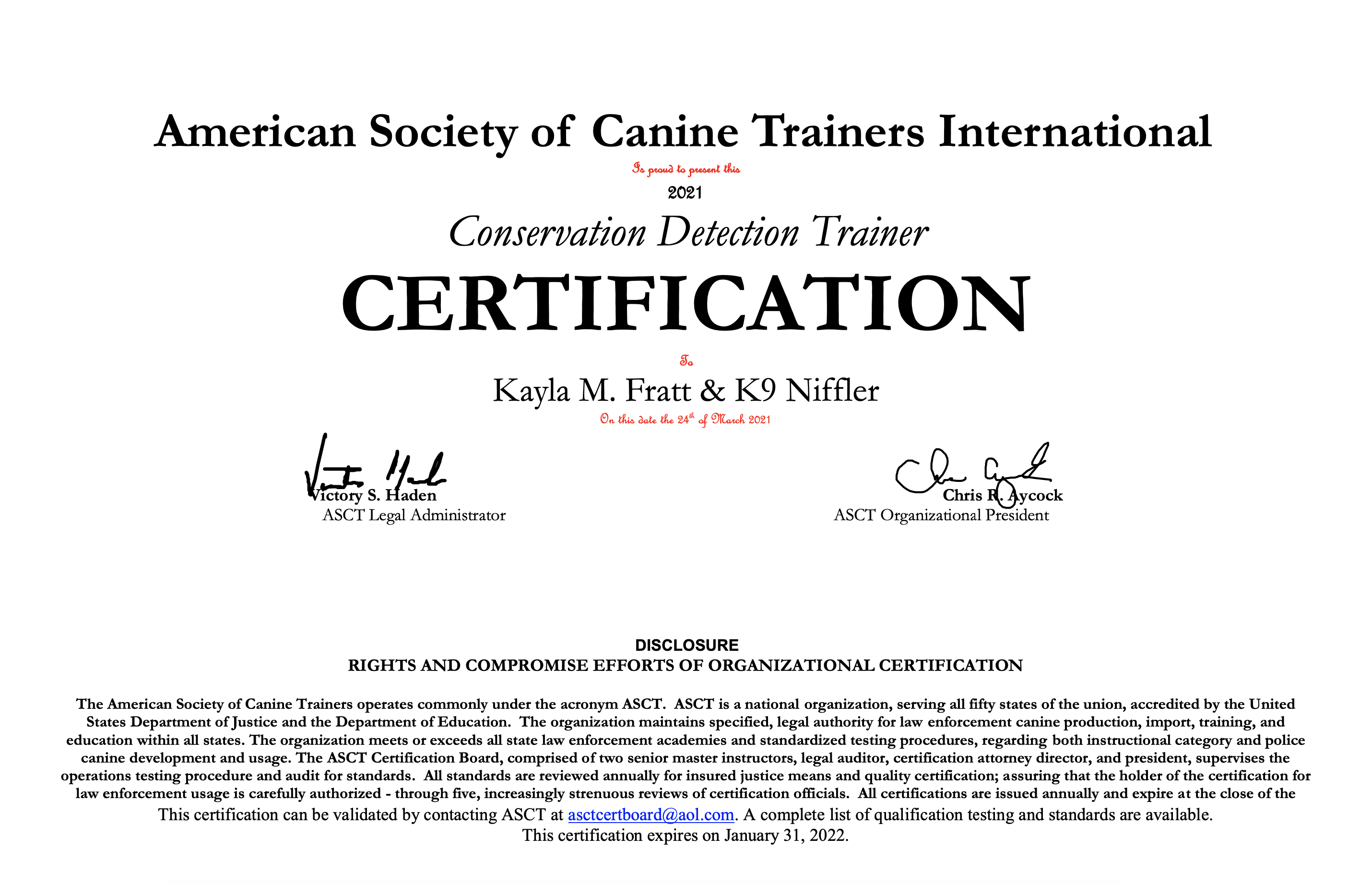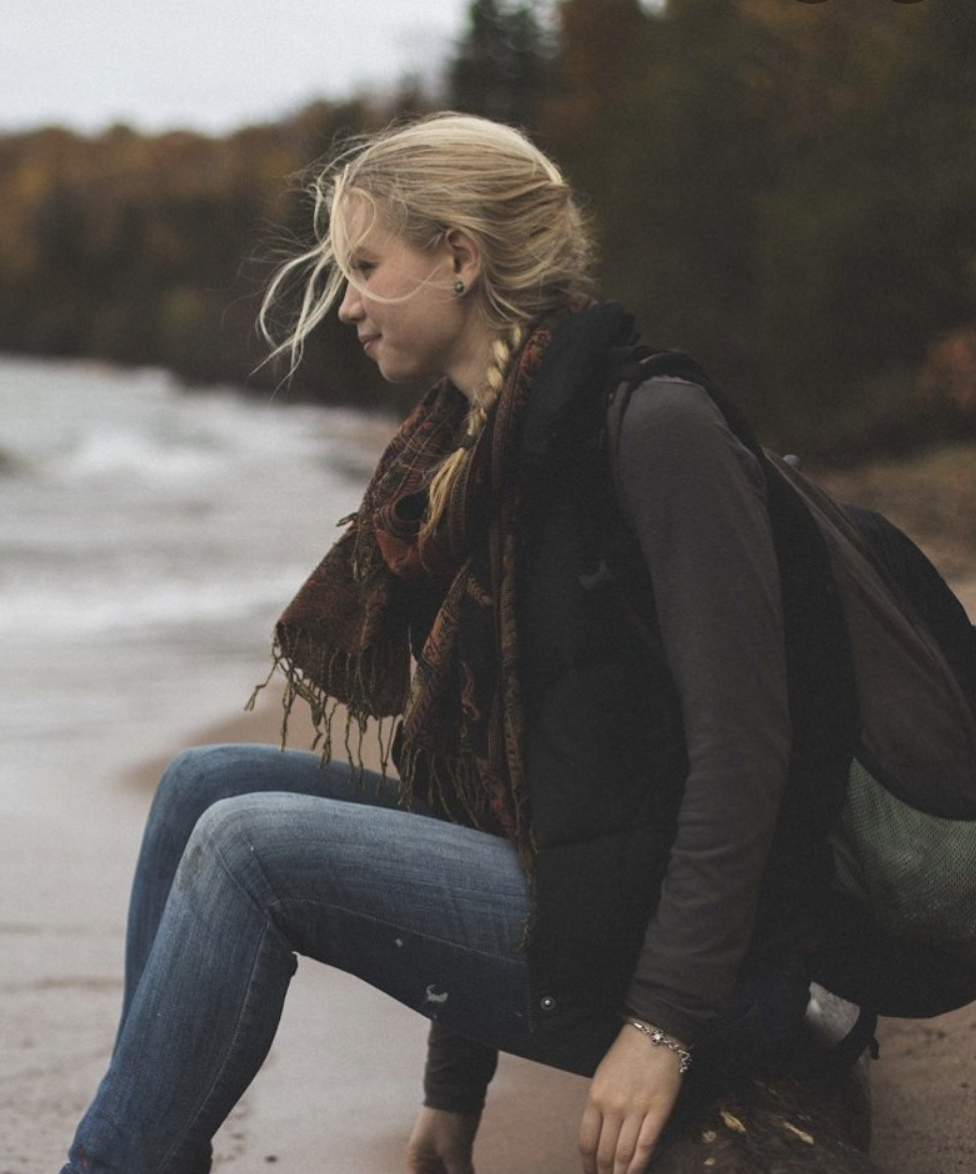 Rebecca Krueger, Board Member
Rebecca is a community organizer and communicator with years of experience fundraising and building community in the nonprofit world.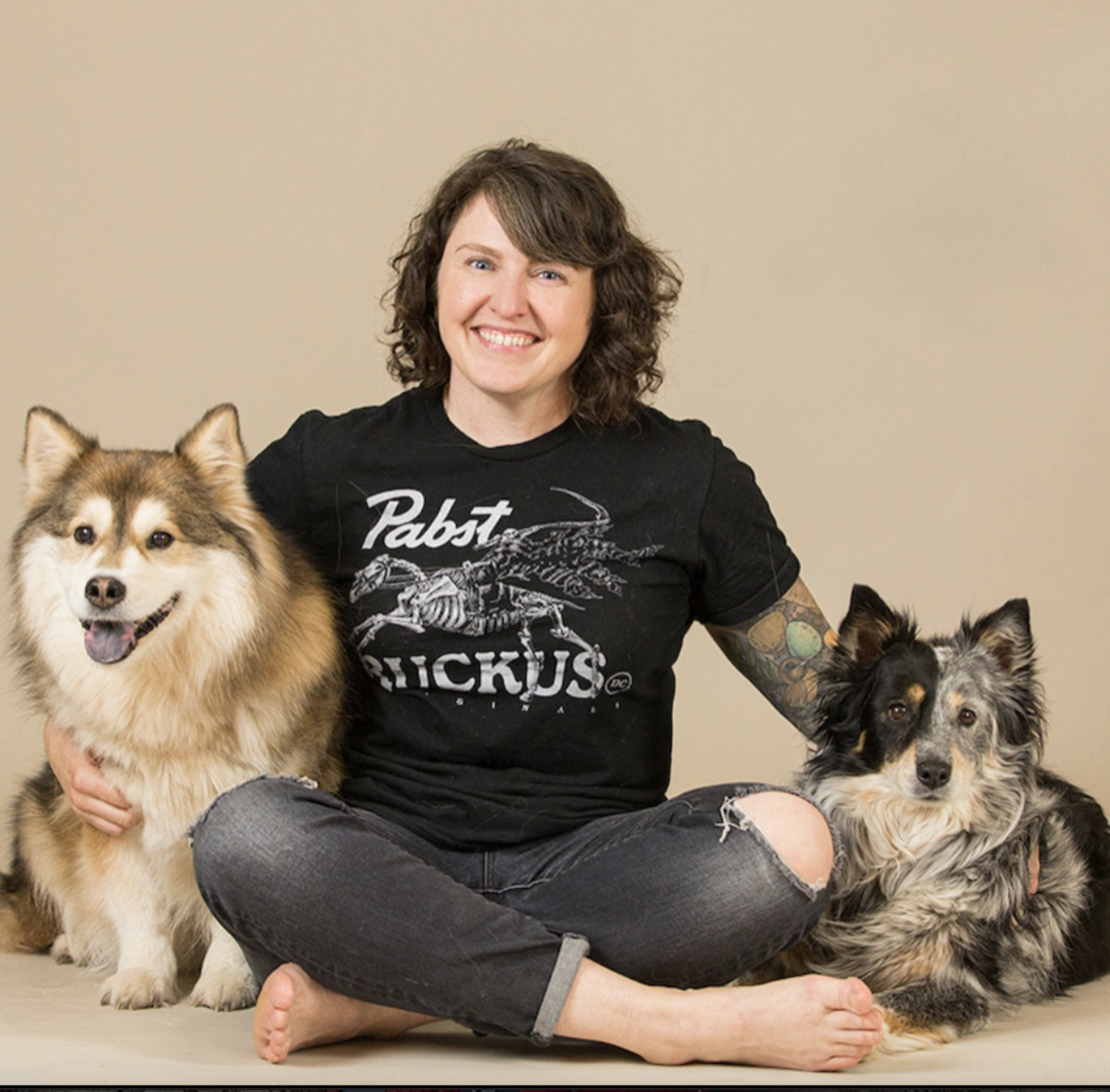 Ursa Acree, Board Member
Ursa is a Certified Dog Behavior Consultant, Fear Free Trainer, entrepreneur who specializes in humane and effective dog training techniques.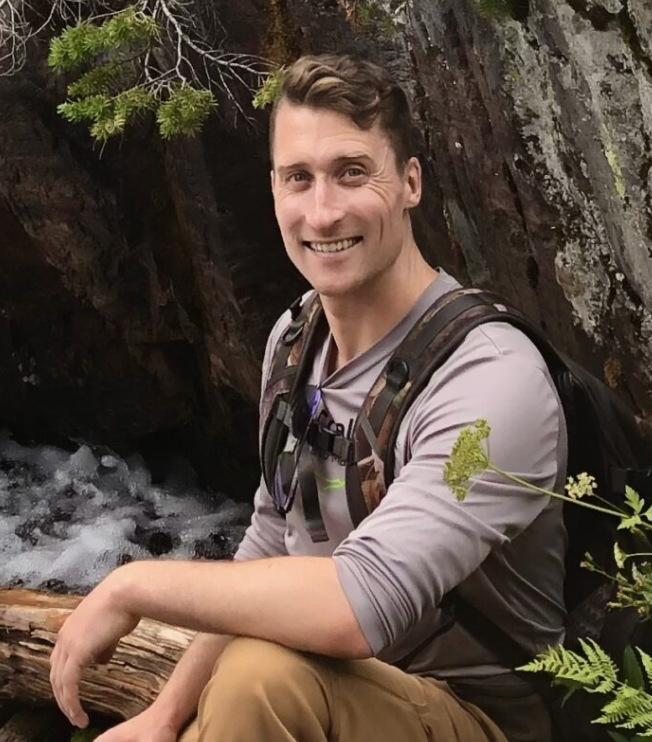 Charles van Rees PhD, Board Member
Charles is a conservation scientist, naturalist, and nature communicator who has a strong interest in nature-based solutions for threats to the natural world.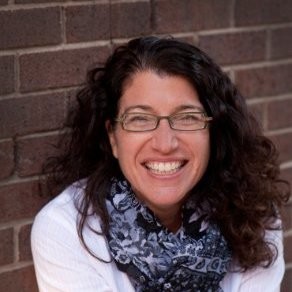 Lisa Fratt, Board Member
Lisa is a communicator and fundraiser who specializes in provocative, audience-centric wordsmithing for nonprofits and foundations.